Writing a good research paper in nursing can be a challenging exercise for many nursing students. Research papers in nursing require a lot of detail and many students can be overwhelmed by the amount of information they need to acquire.
The overwhelming information can be obtained from other nursing-related researches while other forms of information can only be obtained through clinical practice. In both cases, the information-gathering process takes long.
Need Help with your Homework or Essays?
Let us write your assignments. Our team of vetted writers in every subject are waiting to help you pass that class. With keen editors and friendly support, we guarantee quality, ORIGINAL papers and essays that score high.
This article is dedicated to providing you with a step-by-step guide on how to write a research paper in nursing. In the end, you will be tackling those nursing-related researches like a pro!
Step 1: Understanding What is Required
This is a very important step when writing a research paper in nursing.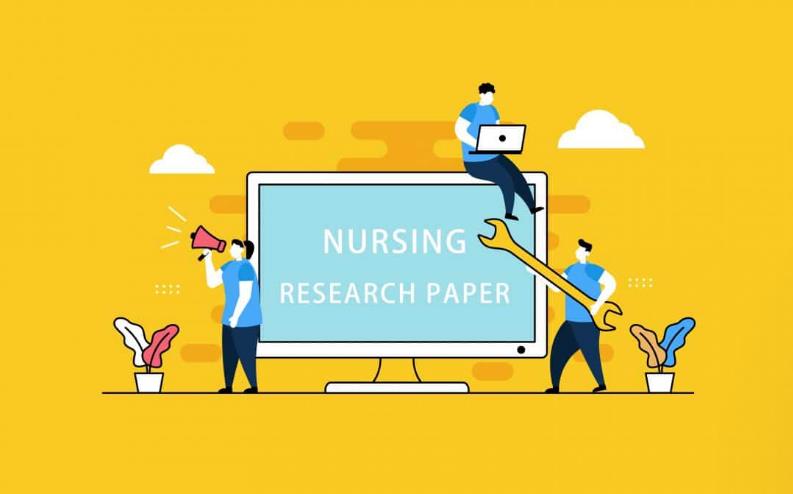 You have to understand the assignment requirements before beginning our research paper.
This includes understanding what your instructor expects you to do or deliver in your paper.
You can also understand the assignment by looking at the task words or keywords within the instructions.
However, if you find it difficult to understand the instructions, it is always advisable to talk to your instructor so that they can clarify the requirements. It is not advisable to begin a research paper in nursing without understanding the instructions.
Step 2: Choose a Topic
After you have understood the instructions or the requirements, the next step is to select an appropriate topic for your research paper in nursing. Selecting a topic that is related to the requirements will help focus your research paper. The topic acts as a guide.
If you find it challenging to come up with an appropriate topic, you can always outline a research question that will help you focus on the topic.
The topic should be interesting and something worthwhile within the nursing discipline. It should not be a broad topic. It should also not be too narrow because you will limit your ideas.
At times, instructors will provide a topic for your research paper in nursing. If this is the case, you should stick to the topic and skip this step.
However, if they have allowed you to come up with a topic, you should choose a topic that you are interested in or something that is within your strengths.
Step 3: Researching or Gathering Information
Gathering information for your research paper in nursing is very important.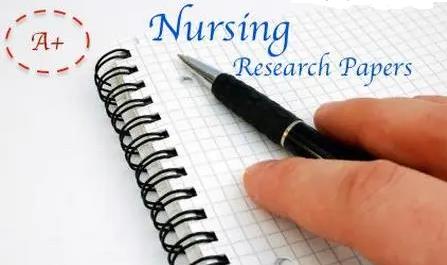 By now, you have realized why the first two steps come before researching.
At the same time, you cannot research a topic you do not have.
Look for the most relevant resources that will support your topic and keep track of where you found them.
This is because you will need to appropriately cite and reference them in your paper. You can only determine the relevancy of a source through evaluative reading.
You cannot research or gather information about something that you are not sure about.
Nursing students should read the resources carefully and critically to determine if the information provided is accurate and appropriate for their nursing research paper.
When finding the most appropriate and relevant resources for a research paper in nursing, students should also compare the information collected. Why is this important?
In nursing, students are required to use the most recent peer-reviewed publications that are 5 years old or even newer. Students should compare the data so that they can utilize the most recent data. This helps in avoiding making grave mistakes during analysis that can make your analysis inaccurate.
Step 4: Brainstorming and Outlining
Once you have gathered the most appropriate, relevant, and up-to-date resources, the next step is brainstorming. This helps in putting all your ideas together in an organized fashion so that you can develop the ideas more. This is the point where you also decide on the thesis of your research paper in nursing.
A thesis statement will give you the right footing that will guide your research paper. Since the thesis statement acts as a foundation for your research paper in nursing, it should be explained laconically.
It should be brief and straight to the point because it provides the purpose of your research paper. Additionally, the thesis statement should provide the various ways in which your arguments will be proved in the body of your research paper.
An outline is very important when organizing your brainstormed ideas into the basic format of a research paper. It helps focus your ideas as per the topic and the thesis statement. If you want your research paper in nursing to have focused body paragraphs, it is always advisable to come up with an outline.
Step 5: Drafting
Drafting is a step whereby you will be adding "flesh" to the outline. This is where you add details to your research paper in nursing, which should be easy after you have completed the brainstorming and outlining steps.
Generally, nursing researches will take the form of an introduction, body paragraphs, and a conclusion. However, the body paragraphs may have more details.
This will result in a draft that will have an introduction, background, literature review, methodology, findings, analysis, and conclusion/recommendations.
The body paragraphs will contain individual points that will support your thesis statement. Ensure that your ideas are properly organized.
It should be noted that at this point, you should be aware of the paper format you are going to use since it will be provided as part of the instructions. The most common format is the APA style.
The next step discusses how to effectively and appropriately document your resources or sources using the APA format.
Get a Brilliant Essay today!
Let our essay writing experts help you get that A in your next essay. Place your order today, and you will enjoy the benefits.
Step 6: Documenting Your Sources
This is a very important step because if you skip it while writing a research paper in nursing, you will have plagiarized the work and violated academic integrity.
All information that has been taken from another source that is not your own should be acknowledged. At the same time, any information that does not qualify as common knowledge should also be acknowledged.
As noted, the method of the citation depends on the writing format of your paper. In the case of APA format, then you will be required to create an in-text citation within body paragraphs where information has been borrowed from an outside source.
It takes the format of author(s)' last name followed by the year of publication. Those sources should also be references at the end of the research paper on a different page.
Learn how to properly create citations and references in APA style.
Step 7: Write a Compelling Conclusion
A conclusion in a nursing research paper is normally one paragraph long, meaning that it should be short, captivating, and straight to the point.
It should restate the thesis statement of your research paper, the main points or ideas that have been tackled, and implications of your research on the topic and future in nursing. You should not add any new ideas in a conclusion.
Step 8: Editing and Proofreading
This should be the last step when writing a research paper in nursing.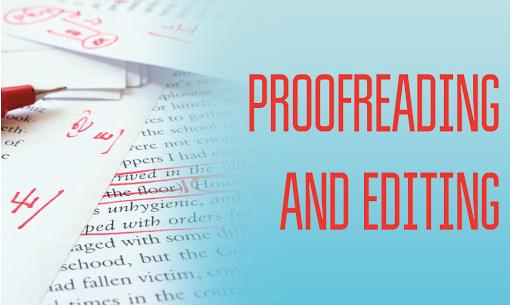 When editing your work, make sure that your ideas flow clearly and concisely.
Sentence structure, transitioning from one idea to the other, and general writing style should be appropriate.
When proofreading, ensure that you correct all errors in grammar, spelling, and punctuation.
You can ask your friend to read your paper and identify any errors made.
If you have followed the 8 steps, you can comfortably hand in your paper for grading. You are good to go! Check how to write a nursing assessment if you need more.