Are you like me who always wanted the best grades for school projects. Did you go for geography fieldwork and your professor expects you to upload a field report? If so, let's learn how to write geography fieldwork reports and projects and get the best grades as I did.
Let me say that writing field reports and projects appear to be a complicated task. However, as you carefully follow the steps, the entire exercise will seem to be straight forward. Let's get the facts right underway.
How to Write Geography Fieldwork Reports and Projects
Firstly, knowing the research question or the subject will provide clear guidance. Proceed to explore the subject by collecting and analyzing data as you respond to your research question.
Today, we explore some simple steps that you can follow to draft geographical reports and projects successfully. You can later take the findings of the entire investigations to your supervisors.
The following are detailed steps that you can follow to reach out to your conclusion:
Step 1. Data Collection
You will only succeed in collecting data for your research if you understand the subject or the research question.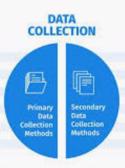 Your supervisor may assign you, or you have the option to choose yours.
For instance, some of the questions to your research could be; what is the root cause of the hot springs?
At this stage, you should have an elaborative strategy of how you will be exploring the subject.
Know the best method to use as you collect the data. Some extreme cases may prompt you to reach out to the field and obtain the data.
For example, if you are investigating active volcanos, study different ecologies that are prone to eruptions.
a) Obtain the Vital Information
You can collect two types of information as follows:
Primary: You can manage this information by interviewing eyewitnesses or acquiring from the researchers. Learn how to interview eyewitnesses to get the best data.
Secondary: It includes published materials, statistics, and reports.
It will be reasonable to choose a reliable source while collecting the data. The following are the methods that you can use to record observations:
i. Note Taking
It is the easiest of all techniques. You can organize by creating a shorthand for you to avoid the repetition of long sentences. The long sentences should not interfere with your ability to observe during your study.
ii. Photography
Photographs can capture meaningful events and help in documenting your research. The picture should be clear to assist in the interpretation of the facts that are under the investigation.
iii. Audio and Video Recordings
One advantage of recording your observation is that it facilitates a repeated analysis to boost the researcher's understanding. The method will help in capturing additional insights throughout the research.
iv. Drawings and Illustrations
Drawings and illustrations may take different forms. For example, you can use graphs, charts, rough tables, which will capture the activities that you may be observing. You can later make their interpretation in a readable format while compiling your final report.
You should choose a proper technique while acquiring the information to eliminate the inconveniences.
b)  Analyze Your Data
Your research type will determine how you will group your data either in graphs or statistics. From the records, you will be able to decide whether or not you explored the research question thoroughly.
You can get the insight well by observing patterns, trends, the relationship between ideas, and the issues you had been investigating. It is in the right direction to properly practice your preferred technique before you use it.
Score Higher! Make an order Today!
Do not let the burden of too much assignments stress you. Let our team of professionals help you.
Step 2. Write the Content
It is crucial to begin your paragraph with a topical sentence. In other words, the sentence should give a hint of what your paragraph will be talking about.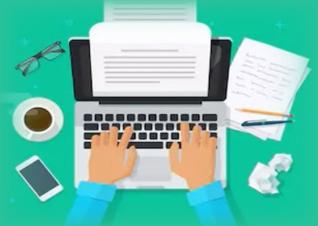 Let the successive sentences provide details with examples to avoid general information and remain specific.
a). Methodology
You should be in a position to explain the method you used to collect that data and, eventually, how you captured the information.
You can go ahead by listing all the techniques you used, like interviews, observation and lab reports, among other methods you used.
As if that is not enough, you can now inform your audience what you had been observing. You can make a conclusive statement based on the underlying facts.
b). Accuracy
Your research will be more authentic if it has accurate details with specific evidence. Make sure that you have detailed evidence to make it more relevant. Examples of reliable shreds of evidence are lab reports and statistics.
For instance, if your research was on active volcanos, you should also report the lab findings. The samples should expound on the activities of an active volcano.
c). Materials
You can back up your entire research with images, charts, graphs that will give more insight into your subject. Label all these materials like pictures and explain them in the appendices.
You should explain the significance of the materials in the whole text. For example, photographs or maps restores more sense in a geographical report. Also, the inclusion of video footage to an erupting volcano can give a broader understanding.
d). Conclusion
It is reasonable to end with a definite conclusion. You can restate the subject and summarize all the methods that you applied while exploring the subject. Adequately capture the findings and discuss the effects of your research.
Finally, let your conclusion connect to the provided information. For example, you can list all the factors that can trigger an active volcano. You can also explain the impact of the volcano on human activities.
After that, you can state the subject or research question in the introduction. Your audience needs to know what your paper is all about. Move ahead to state how and why you carried the study.
Your audience should also understand the pertinent terms of your research. Give a clear outline of your report. For example, if you are researching population density, explain your units like 10000 people per square kilometer.
It is a good practice to capture your introduction last instead of the regular first. Such an arrangement will help you quickly give a stepwise outline.
Step 3. Polish the Report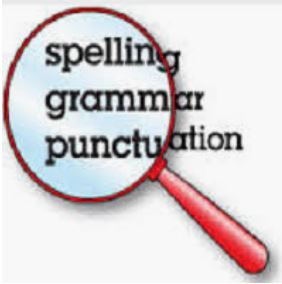 The final stage is to polish your geography fieldwork report or project by proofreading it and clearing any mistakes or errors.
As you do this, be keen on checking the following main issues apart from the small errors.
a). Write in Third Person
You should professionally write your project in the third person. The purpose of the third-person approach will indicate that you are taking an objective view of the report. The words to avoid are "We," "I," or "You."
An acceptable report should avoid referencing the audience or yourself. Adhere to the facts only and avoid including personal opinions unless the guidelines of the report permit you to do so.
b). Organize the Work Logically
Let each paragraph explain and focus on one idea. Furthermore, there should be a proper transition from one point to the subsequent one. The final sentence in each paragraph should tie the reader's attention to the ideas in the entire paragraph.
You can succeed in the message delivery by playing around with ideas until the paper flows from start to end.
c). Citation
At the end of the project, it is essential to cite your sources as per instructions. The commonly used styles are MLA, APA, Harvard, or Chicago style. You can get help on how to format in APA and MLA in that article. You are not yet through if you fail to include in-text citations of your sources.
d). Proofread and Edit
You should proofread your work to check for grammatical errors and misspelled words. You can edit or eliminate the irrelevant assumptions, information, and opinions to make the whole message clear.
You will only achieve a better flow by varying sentence structures and word choice. It is wise to only use the technical terms where necessary.
Final Word
The purpose of a field report is to investigate a particular subject and bring out your findings. It is therefore important to learn how to write geography fieldwork reports and projects. Your collected information may have a more significant impact on human development. Therefore, you need to follow the steps as mentioned earlier to facilitate the research.
Most of the geographical field reports and projects prove to be outdoor activities. They will involve a lot of movements and skills. It is gainful if you carefully implement the laydown procedures and guidelines and arrive at a reliable conclusion.
Order an Excellent Essay today!
Let us help you get that A in your next assignment. Place your order today, and you will enjoy the benefits.