SafeAssign is a very good tool to curb plagiarism. Arguably the best in the market. However, it does not allow students to know their similarity scores before handing the paper in. In this post, we will explore how to check SafeAssign score before submitting it.
SafeAssign happens to be a plagiarism prevention tool that an instructor/students use to evaluate the originality of the submitted work.
This tool will conduct a check by comparing your work against its database automatically. Both tutors and students require this tool to screen all plagiarisms and detect paraphrased statements. 
Need Help with your Homework or Essays?
Let us write your assignments. Our team of vetted writers in every subject are waiting to help you pass that class. With keen editors and friendly support, we guarantee quality, ORIGINAL papers and essays that score high.
How to Check SafeAssign Score before Submitting
SafeAssign works on files that are less than 10B only. One can only submit the assignment once unless the instructor made settings for multiple attempts.
The originality report gives detailed information concerning matches against the existing ones. However, it only allows students to upload once and not twice.
You can check SafeAssign score before submitting the final copy by uploading the paper as a draft when allowed. If multiple attempts are allowed, you will view your originality report before final submission because each is scanned separately. However, the best way is to use other plagiarism scanners to self-check your paper before submission.
In the case where multiple attempts are allowed, it is encouraged to use Turnitin to check your plagiarism score and know what to correct before handing in your final file. The plagiarism score reports are good to improve your writing.
Students and tutors need such a report to enable them to attribute sources instead of paraphrasing. It is important to check the score before submitting by observing the following steps.
Begin by saving the assignment in accordance with to file naming convention.
Attach the assignment file after clicking the Browser on my computer icon.
Choose your assignments to file from the menu and click Open.
Click Submit if you are ready to submit your assignment.
Interpreting the Scores for SafeAssign Self-Check
The matching scores indicate the percentage probability that some phrases tend to have a similar meaning. The overall SafeAssign score shows the probability that the draft has matches with existing sources.
You can read our guide on how to read SafeAssign scores to understand more about it. But typically, here is a summary of the basic interpretation of your scores.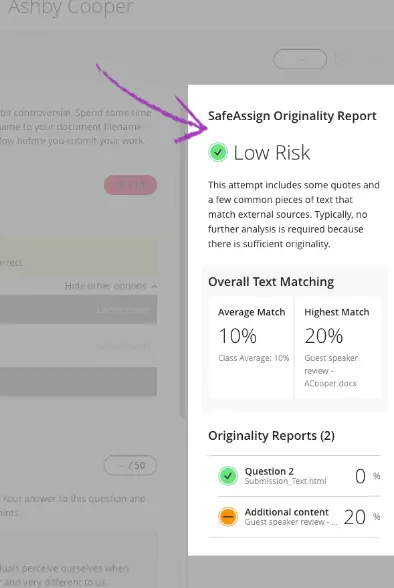 Low: It happens if the score is below 15%. Such drafts usually have a few common phrases or quotes that match the documents.
Medium: Here, the score ranges between 15% and 40%. Such drafts feature extensive quotes or other paraphrased materials.
In other cases, they could include unoriginal content.
High: A high some comes evident when the content score is over 40 percent.
It shows that there is a high probability sections of your texts were a result of direct copying from other sources.
The papers include paraphrased or quoted text. We recommend such a paper undergo extensive review.
Need for SafeAssign Self-Check before Submitting
It can be asked why a student would need to check plagiarism score before handing the paper in if he or she thinks he did a good job on it. Why worry if you did your assignment well?
Well, these days, not all students do their assignments the way they are supposed to do. Some have their own reasons why they need to check for similarity before submitting a paper. Let us look at these reasons.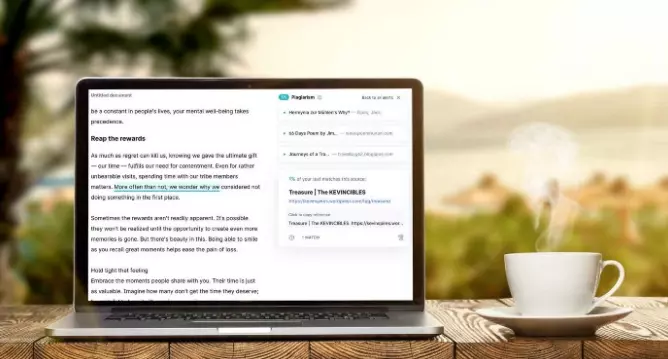 1. If you Copied
The most important aspect of plagiarism tools is that they have integration with many search engines.
As such, it makes you discover fast if you copied and change the content that matches with other existing databases.
Plagiarism tools like SafeAssign have a bigger database that will indicate if your text has serious matches with other sources.
You will get a hint when you see duplication of work and strive to cover such a challenge.
2. To Be Sure that your paper is good
Plagiarism is a bad habit that can ruin your reputation. If you duplicate content, you may face suspension or rejection in extreme cases. It can also ruin your academic growth by diminishing your importance.
One should check the final draft for plagiarism to be sure that such cases are low. If one finds evidence of plagiarism, then there should be deliberate efforts to edit the affected parts to stay confident of the work.
3. Fear of Strict Teachers
Different institutions do not treat plagiarism with any complacency. They perceive it as an act of cheating that can destroy your intellectual growth.
You can eliminate any forms of plagiarism before dealing with strict teachers who can reject your documents. These are some of the ways that students cheat SafeAssign and they get away with it.
4. To Defend yourself in case of high score
One can use a plagiarism checker to overcome mistakes when it comes to paraphrasing. It also prevents one from using bad citations and other issues like copy-pasting. You need plagiarism tools to overcome forms of unintended plagiarism.
When you subject your paper to plagiarism tools, you remain confident when defending yourself. It also shows your honesty because you will be proving to the panel that you took all precautions before submitting. 
Get a Brilliant Essay today!
Let our essay writing experts help you get that A in your next essay. Place your order today, and you will enjoy the benefits.
Best Self-Check Alternatives to SafeAssign and Turnitin
1. Unicheck
Unicheck is an innovative and professional-driven software that one can use to prevent plagiarism. It has an intelligent scanning system that checks against 40 billion pages to establish the uniqueness of your content.
Most times, one can integrate this software into different Learning Managements Systems (LMS). It compliments LMS functionality without interfering with native workflows. It generates the reports automatically.
The role of Unicheck is to establish solutions to the educational sector and promote high academic integrity. It is a user-friendly platform and easy to use. It is a fool-proof product that acts as an alternative to SafeAssign.
2. PlagScan
It is a plagiarism checker tool whose focus is on the language patterns when detecting plagiarism. The user must upload the document and copy-paste it to the text area for scanning and analysis. Plagscan will then send the results via the PDF documents to your email.
Alternatively, you will get your results through plain text in your account. This tool is great at detecting matching sentences with other sources and helps the user perform edits and escape the trap of duplication, which is a great offense.
3. GrammarlyBusiness
GrammarlyBusiness is a powerful tool for checking plagiarism and helps you to overcome duplication of sentences. The cool thing is it assists you by offering real-time suggestions and causes you to improve on word choice. It is a reliable tool for use when you want to polish your document and remain professional.
Once you open the GrammarlyBusiness dashboard, copy-paste your content on the text areas and click on the plagiarism tab.
The software will scan your documents and indicate the plagiarism percentage. Furthermore, it will highlight the affected text, which you will edit to eliminate any similarity before submitting the final draft.
4. PlagiarismCheck
When looking for a SafeAssign alternative, then PlagriasmCheck.org is also a great similarity tool to use. It is a great tool to help students to improve their writing skills.
It can spot word-word detection. In addition, this tool is great for changing your sentences structure and spot poor paraphrasing.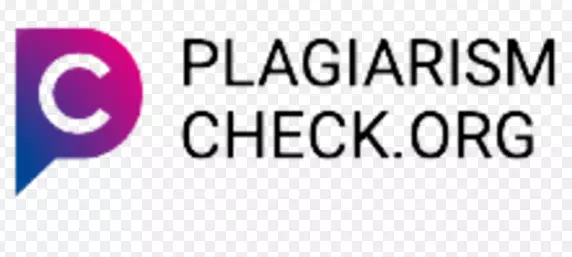 If you are dealing with high-end projects, it helps you in attaining plagiarism-free content.
It is an excellent duplicate checker which scans the document and flags all similarities and indicates their percentage.
The user must paraphrase those highlighted sentences and make them unique.
5. Noplag
It is an AI-powered app that one can involve in checking for plagiarism in documents and make necessary changes before submitting the final draft. The interface is easy for any novice to understand. You should subscribe to a premium version to get better results.
The author can use this tool to validate the originality of the document to overcome any similarity. Furthermore, once it begins to scan the document, it gives a detailed report concerning matches with a short time.
It also provides links to the sites with similarities to allow you to alter them to your expectations. This is a better alternative because sometimes SafeAssign check takes a long time and can delay your report.
6. URKUND
If you want to maintain academic integrity, then you can make URKUND your choice. It is a powerful plagiarism detection tool that uses machine algorithms to spot the similarity between two documents.
Urkund has an automatic text recognition feature to help the user detect plagiarism and make corrections where necessary.
This tool relies on a larger database to match your texts and flags off any similarity to cause you to take appropriate action.
7. Turnitin Self-Check
Turnitin is a reliable tool for plagiarism detection whereby it scans the documents and indicates the unoriginal documents.
It will compare your paper with other submitted documents and see if there are any similarities. It uses a proprietary algorithm for scanning your paper against a large database.
Turnitin scans its database and the internet and establishes the originality of your work. After that, it will bring out a report concerning the similarities in your paper.
Once seen, strive to kick out the plagiarized content and relate them with appropriate sentences to make it unique and original.