Are you wondering how you can cheat SafeAssign and present plagiarized paper or content without getting caught? Are you short of time and you just want to upload that paper and still earn the grade for the assignment?
Well, you are not alone. There are many who want to beat the system and they will stop at nothing. In this post, we take you through these easy tricks to outsmart SafeAssign and when to implement them or not. We will advise on what to do when SafeAssign says you plagiarized but you did not.
Basically, SafeAssign is a program that is used to check for plagiarism. It helps both students and instructors to compare their works or submitted assignments to existing academic works.
How to cheat SafeAssign
You can cheat SafeAssign by avoiding direct content, copying but referencing it well or by paraphrasing the content copied from internet sources. Other ways of not getting caught by SafeAssign include uploading the file as PDF or hiring a ghostwriter to do your essay.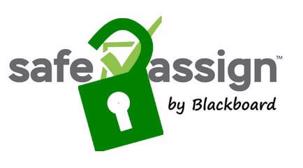 To understand how to hack SafeAssign or use it and how to plagiarise and not get caught you must know, first of all, know a few things about the paper and the whole submission procedure.
The moment you understand your paper, know where you want to trick the system and how much time you will spend, you can easily make a decision to choose one of the many methods of cheating the SafeAssign system.
We can Write your Essays! No Plagiarism
Let our essay writing experts help you get that A in your next essay. Place your order today, and you will enjoy it. No plagiarism.
Things to consider before applying tricks to hack SafeAssign
1. Know where you have plagiarized
Before you apply some cheating tricks, first know what part of the paper you have plagiarized first. Knowing this will help us craft a way of going behind the system and passing through just fine.
2. Know your Professor's strictness
Some students may be tempted to plagiarize their work and hope to get away with it. Well, here is how. You must know your instructor well and know how strict he checks the papers.
If he is strict in checking plagiarism and the quality of the content, do not dare play tricks, you will be caught. Some lecturers even go and read papers that seem similar or likely to be similar to yours. You should not take such a risk.
Knowing the type of lecturer you have can help you determine the degree of thoroughness of the tutor while grading your papers.
However, some may have no time to check for plagiarism beyond the SafeAssign or Turnitin report. You should be a good student. Avoid plagiarizing your first paper because it sets a bad record for the rest of your papers.
3. How popular is your topic
Writing about a popular subject or topic may reduce the chances of any site or author claiming ownership. Researching and following the above steps can help you get away with plagiarism.
4. Check your similarity on SafeAssign before submitting
To be able to know the plagiarism levels in your paper, you need to use the SafeAssign self-checker so as you can get a report. This is the report that you will use to beat SafeAssign during your submission.
There is a SafeAssign Self-Check that allows purchase college students to check their papers for plagiarism and proper citation before actually submitting them to the Global Reference Database.
A similarity report is then generated to help you identify if your document is plagiarism-free. The checker is not connected to any particular course and is available by logging in to the dashboard.

After getting the report, you can now start by marking the areas that you plagiarized and you want to trick the system to pass it in your next real submission.
Use the following tips and methods to correct those areas that you have copied content.
A Cheap Custom Writing Service by vetted Essay writers. GradeBees is a reliable custom essay writing service for premium, but ...
Read More
SafeAssign Hacks to Plagiarize and not get Caught
There are various methods that students can use to cheat SafeAssign and avoid getting caught. As a student, your paper should offer unique content that is not available elsewhere.
This is basically how to evade a bad report from SafeAssign. Below, we explore ways in which you can plagiarize and get away with it at SafeAssign.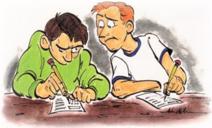 1. Re-write the content
When using internet sources, you should always rewrite the information in order to outsmart SafeAssign. Most importantly, avoid pre-written essays or essays that are provided freely on the internet.
2. Hire contract writers
In other cases, students may decide to hire who know how to not get caught on SafeAssign. Even though this is not advisable, professionally ghostwritten papers have very low scores in plagiarism.
3. Present info as your own
The most appropriate and easiest way of avoiding being caught on SafeAssign is to avoid plagiarism. Your work should be your own.
This is impossible, right? You have to do research and study other people's works.
However, this does not mean that all the content from the paper should come from your mind. You can outsmart SafeAssign by simply presenting the content as your own through paraphrasing.
Such information should be present in your paper, and it should be properly credited to the owner of the work.
4. Thoroughly paraphrase
Depending on the instructions of the assignment, you should either quote or paraphrase the borrowed content while providing a citation at the same time.
5. Cite and reference copied work
The citation can be in different academic writing formats like APA, MLA, Chicago, Harvard, and so on. At the end of your paper, you should give a full reference list or the works cited.
Let your paper be written by a Team
A team avoids plagiarism and has checks and balances to guarantee a quality and ORIGINAL paper
Tips and tricks to use SafeAssign for free
To submit a SafeAssign assignment for a particular course, you should first to the website using your username and password. The website is linked to the institution with which you are affiliated.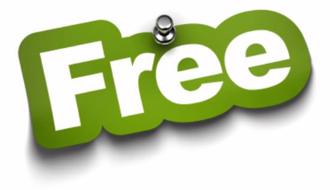 The next step is to select the tab at the top of the website containing the course in which you will submit your assignment.
After that, you should be directed to a menu on the left side of the screen containing the details of the course. Click on the assignment link.
The next step is to find the assignment's title. It is from here that you are directed to the assignment through which you are supposed to attach the document.
After selecting a file, you should then click the "open" button. A confirmation message verifies that your paper has been successfully uploaded.
White words should not be used to outsmart SafeAssign
Students shouldn't use this trick to avoid plagiarism detection. Plagiarism is academic misconduct that is punishable because it is stealing of intellectual property of another person.
For the sake of providing an appropriate response to this, however, 's algorithm in such a way that it will automatically reject papers that have abnormal word lengths due to white words.
Again, the text that is displayed in a report will include all the text in the paper regardless of the font or color utilized by the student. This means that SafeAssign will detect white words in any scenario.
Are SafeAssign and Turnitin linked?
Despite accomplishing similar functions, plagiarism detection programs SafeAssign and Turnitinare not linked in any way since they are owned and operated by different organizations.
Even though SafeAssign and Turnitin are different tools that have been created to help students and instructors to check for plagiarism, they are similar in several capacities.
This is because both tools depend on the available databases from the internet, public records, and institutional databases. For either of them to work effectively, they must have the capacity and authority to access such databases.
Basically, SafeAssign can detect papers from Turnitin. Therefore, if a student or an instructor is using Turnitin, the plagiarism tool scans files in the shared databases, from multiple sources, including SafeAssign. This means that if you use SafeAssign, it will still access the same database. The shared databases connect them to scan files in each other.
You can read about the acceptable Turnitin plagiarism score and know what percentage is too much, in this article. Also, check our advisory on what Turnitin detects so as to understand more about it and compare it with the information shared here about SafeAssign.
SafeAssign says I plagiarized but I didn't – here is What to do
If SafeAssign says that you plagiarized but you are sure you didn't, then, you should review the paper by deleting the highlighted score. Then paraphrase all the reported plagiarized content and cite them well before submitting the paper on the plagiarism checker again. If the issue persists, please consult your instructor.
This may prompt the algorithm to reconsider the probability that the section of your work is plagiarized.
However, it is your professor who checks the similarity report and gives the ultimate verdict if you plagiarized or not. Therefore, it is wise you ask him or her to reconsider.
Remember, SafeAssign shows all the content that is matching between your paper and the files on the database and the online sources too.
The report also flags you when SafeAssign detects that your paper is matching another student's paper
SafeAssign may display well paraphrased and quoted content as plagiarized though in a real sense it's not.
Therefore, when in the report SafeAssign keeps saying that you plagiarized but you did not, get it to the attention of your TA or instructor.
Topics and subtopics that are used on the contents of the database may also be flagged as plagiarised though they are typically not. To learn more, read my guide on how SafeAssign works so as to better understand how to trick it if you need to.
Therefore, reviewing a paper, an essay or a thesis to check the matching text is important in checking plagiarism. If you read the guide I suggested above, you will get more insight into this and more. All the best
Order an Excellent Essay today!
Let us help you get that A in your next assignment. Place your order today, and you will enjoy the benefits.
FAQs on how to Trick SafeAssign
What does SafeAssign overall match mean?
The overall match given by SafeAssign translates to the matches between your submitted paper and the available databases from Blackboard and online sources. The more the matches, the higher the percentage, and vice versa. Read our guide on reading SafeAssign scores to understand this in detail.
Does SafeAssign check PDF?
SafeAssign supports the file types that can be edited or converted into plain text. Since PDF files are within the category, SafeAssign can check a PDF file. Please click on this link to learn more about the files supported by SafeAssign.
Can I use SafeAssign before submitting?
Yes, you can use the SafeAssign before submitting your papers. This is mostly applicable when you want to donate your paper to the site's database. To maintain your paper's originality, you can opt to submit the file to SafeAssign's database.
Can SafeAssign detect paraphrasing?
The main purpose of SafeAssign and other plagiarism detection tools is to help students detect matches between their works and other sources.
It detects matches by pinpointing similarities in word structure and meaning. A paraphrased sentence contains similar meaning, therefore making it detectable by SafeAssign.
Can SafeAssign detect old papers
Ideally, SafeAssign detects old papers or any other paper that has been passed through its database or the repository of papers and essays submitted through it. SafeAssign flags any content for plagiarism if it matches any other document contained in the database.

This means that if you have ever submitted a paper through your university's portal, then you cannot use it again. The same applies to a paper that you download from public databases and/or uploaded by your friends in different universities. They will all be detected since they are old papers.
Can I get SafeAssign advice on Reddit?
Yes, you can. There are many Reddit users who are ready to provide you with the appropriate advice on any issues concerning SafeAssign. You can also provide advice! Visit Reddit site to view comments and advice.

However, If you want to score high grades and have no problems with SafeAssign or Turnitin, it is advisable to hire an expert essay writer to help with your assignment. Contact us if you need our essay writing services or click the button below to make an order today.
Order a Brilliant Paper today!
Let us help you get that A in your next assignment. Place your order today, and you will enjoy the benefits.
Watch this video to learn more about this.