Are you wondering how SafeAssign works? Have you uploaded your paper and want to know how long it takes to scan and process an originality report? Well, you are not alone. In this comprehensive guide, we answer all these questions and more.
Now that we have grasped the basics of SafeAssign, it is time to understand how it works. It is a tool that seeks to prevent plagiarism. Below, we will be covering the various aspects of Blackboard's plagiarism scanner that further demonstrates how it works.
How SafeAssign Works
Basically, SafeAssign works by comparing the text of the uploaded file with millions of papers in its database and the internet to report any plagiarism. It works to expose the areas that seem to overlap between the existing and submitted works. As a result, SafeAssign exposes plagiarism and prevents students from copying.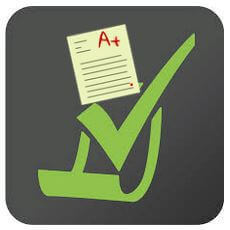 From a rather positive perspective, it offers students an opportunity to properly give credit to other sources instead of paraphrasing them.
To accomplish this, SafeAssign identifies the specific areas within a student's paper that overlap with already submitted papers and/or existing works.
Apart from plagiarism prevention, SafeAssign helps students to appropriately attribute sources of their information instead of submitting their work without giving credit to the author or original work.
Therefore, SafeAssign is both an educational and deterrent tool. Below, we will be covering its various aspects that further demonstrates how it works.
It is uses text-matching that is capable of identifying inexact and exact matches between submitted papers versus existing works and source materials.
Get a Clean Essay! No Plagiarism
Let us help you get that A in your next essay with no plagiarism. We write everything FROM SCRATCH and is 100% safe.
Things that SafeAssign looks for when scanning
As noted earlier, SafeAssign is a service or a tool that is used to prevent plagiarism by detecting similarities between your paper and other works.
This means that its plagiarism scanning software looks for phrases similar to papers that were previously submitted through its systems or available online.
It also looks for sentences or paragraphs that have been paraphrased or carry a similar message/meaning to existing works without appropriately giving them credit through citations.
To achieve this, all the assignments that have been submitted through SafeAssignments are compared to files in various databases from different sources. They include the following
1. Archives from institutional documents
Those archives are comprised of all the works that have been previously submitted by users within their institutions to SafeAssign. Basically, institutional document archives are the students' papers from the different institutions that use the plagiarism scanner software.
2. The Internet
This includes all the available documents on the internet that you can access on the worldwide web.
3. Global Reference Database
The database is comprised of works that have been volunteered by students, and they are meant to counter cross-institutional plagiarism. Those students are from institutions that are categorized as Blackboard clients.
4. ProQuest ABI/Inform database
This is an exclusive access database containing close to 2.6 million articles from the 1990s to the present, and about 1,100 titles of publication. They update the database regularly, mostly every week.
What SafeAssign detects or what it doesn't
SafeAssign identifies every matching block of text in your paper. This does not mean that it checks word for word to identify any overlapping material between your paper and existing papers in its database and other databases identified above.
However, both students and instructors should countercheck if the matching texts indeed match the identified source.
This is because the plagiarism scanner can wrongfully match some text within the student's paper to a source. While it's not 100% a guarantee, it is good to note it can avoid some content. Read my guide on SafeAssign accuracy to know the effectiveness of its detection.
Again, counterchecking the matching text helps identify if you appropriately cite or reference, thus preventing errors in detection. This is because there are different standards in citations or references.
A Cheap Custom Writing Service by vetted Essay writers. GradeBees is a reliable custom essay writing service for premium, but ...
Read More
Can SafeAssign detect paraphrasing?
Yes, SafeAssign can detect paraphrasing, especially text that is improperly paraphrased. Turnitin will flag the use of synonyms if poorly done to escape plagiarism. It does this because it is purposefully created to detect any overlaps between your paper and any other material online or the already submitted in its database.
To achieve this, the scanning software looks for matching words, phrases, and the meaning conveyed by your sentences. Even when you paraphrase your work, the meaning may be retained.
This is the reason why SafeAssign's algorithm will highlight the paraphrased text and correctly (in most cases) identify the source of the material.
As a student, you may find it cheeky to include synonyms as a way of paraphrasing the original text. SafeAssign will still be able to detect the overlap between your text and existing works.
Can SafeAssign detect old papers
SafeAssign can detect old papers if you or any other student had submitted them to any educational institution that uses it or its partners. Old assignments will be detected if re-submitted because they were stored in the scanner's database and its collaborators when originally uploaded. However, SafeAssign will not detect old papers if they have never been submitted before.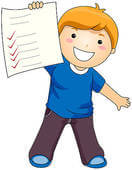 As we have noted earlier in this article, Blackboard's SafeAssign relies on multiple databases that it partners with.
They include the internet, global reference database, institutional document archives, and ProQuest ABI/Inform database.
There are hundreds of thousands of old papers or works published in those databases which SafeAssign compares to your paper.
If by any chance you are tempted to submit an old paper that contains the desired response to the assignment prompt, the algorithm will automatically detect that the paper already exists.
In another scenario, a student copy parts of an old paper and paste them into their paper.
In addition, SafeAssign will detect those parts. Therefore, you should not submit old papers because you will score a zero.
How to use SafeAssign as a student
Different institutions and instructors use different tools to check for plagiarism in papers that have been submitted for grading. If your instructor or institution uses SafeAssign as the plagiarism checker, you will be prompted to submit your assignment through this service.
After that, select the number of attempts you have made to submit your work. If it is the first attempt, you will select the "Single Attempt" option.
Students should note that SafeAssign supports English-language submissions only.
Note: if you enable the "Anonymous Grading," as a student, your originality reports will not be accessed by your instructor until you turn it off.
However, the student can view their originality reports depending on whether the system allows you to view them.
The originality reports show the level of plagiarism in terms of percentages. It shows the level of plagiarism in terms of percentages. This way, SafeAssign maintains academic integrity in educational institutions.
How to download a SafeAssign report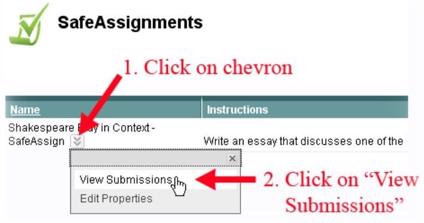 You can easily download your report after submitting your paper by clicking on the "Review Submission History" page.
You can view an option named "View Originality Report" after you expand the sidebar.
At the bottom of the page, you can download the PDF copy of the results.
Possibility of using SafeAssign for free
You can use SafeAssign for free because it is a tool that students, lecturers, instructors, and writers can use through Blackboard in their universities. Through the university systems, you are able to check for plagiarism in papers in available books articles and submitted papers.
Students and writers can use it before submitting papers. Instructors use it to check the submitted work. Read all about using this scanner in our guide to reading SafeAssign scores and all their interpretations.
Relationship between Turnitin and SafeAssign
Many people ask how are these two related. Well, Turnitin checks SafeAssign's content and any file submitted to it can also be detected by Turnitin. This is because the two have partnerships that help detect plagiarism and prevent the submission of files in different universities.
The check is possible because Turnitin has partnerships with other databases and large academic institutions to help increase its effectiveness in plagiarism detection.
These databases, therefore, increase the sources and breadth of comparison between already existing work. This is because it is based on a text-matching algorithm that checks for plagiarism by comparing text.
How long does SafeAssign Take?
Many students may be wondering how long it would take for SafeAssign to send a report. Well, it depends on the number of reports are request within a semester.
Ideally, SafeAssign takes between 15 and 30 minutes to generate an originality report after the submission of a file on its systems through Blackboard. However, the process can take longer depending on the number of files uploaded due to different seasons of the semester. During peak seasons like the end of semesters, it can take up to 15 to 24hours.
There are times during the semester when students from various institutions need to submit their papers within a similar time frame.
The more the demand for reports, the more time it takes for the system to process and produce a report. The lesser the demand, the lesser the time it would take.
When there is a lesser demand for reports, the plagiarism scanner sends back the SafeAssign originality (SA) report in just a few minutes.
When the demand is high, The system sends the reports after several hours. During the peak periods of the semester, reports can take between 24 and 36 hours or even more.
What to do when SafeAssign is slow
When SafeAssign is slow, all you have to do is to be patient and wait for the generation of the report. If 24 hours elapse and no report, consider contacting your instructor to guide you on an alternative way to submit your assignment. In any case, do not panic or try to submit multiple times as this may be counter-productive.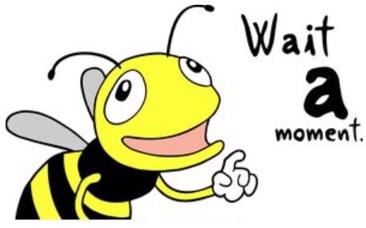 Sometimes, SafeAssign service delays can occur throughout the semester because of the high demand for its reports or system errors or delays.
Any delays should not worry you since such delays will affect multiple students.
It also affects instructors from different institutions that use SafeAssign services to submit their papers.
When students are faced with delays, or when SafeAssign is slow to send a report, please DO NOT resubmit your papers.
This is because resubmission pushes your papers to the back of other requests' queue. Therefore, it is not advisable to check SafeAssign score before submitting because the delay may end up consuming your time and deadline.
Remember that requests for SafeAssign reports are high and resubmission will prioritize papers that have been submitted before yours. For instructors, DO NOT ask students for resubmissions because their reports will be delayed even more.
Conclusion
SafeAssign is a tool that works to prevent plagiarism by detecting plagiarism by flagging content that is unoriginal. It is among the ways that Blackboard detects cheating and also prevent the same from happening.
It, therefore, helps students to realize the importance of original work. Read our guide on SafeAssign hacks and learn a few tricks to get away with some plagiarism.
As a result, they will appropriately give credit to the original authors of the works used as sources of information in their papers. This means that safeassign works as a tool to prevent plagiarism by deterring students from copying assignments and uploading plagiarized work.