Starter sentences are very important when aiming to write an essay that will guarantee excellent grades. They help your essay to sound good and flow well since they make your work engage more with the writer while making it interesting to read. You might be wondering what I'm talking about.
Well, in simple terms, sentence starters or starter sentences are phrases that are placed at the beginning of a sentence to introduce the content or information that is contained within the sentence. They can also be placed at the start of a paragraph to introduce the paragraph's content.
While there are various combinations of starter sentences that can be used, it is important to avoid repeating the same combination of words or phrases while starting every sentence. Your essay will be interesting instead of sounding repetitive. 
Need Help with your Homework or Essays?
Let us write your assignments. Our team of vetted writers in every subject are waiting to help you pass that class. With keen editors and friendly support, we guarantee quality, ORIGINAL papers and essays that score high.
Importance of Good Essay Starters
1. They bring out Richer Ideas
One of the major importance of good essay starters is helping you come up with richer and more nuanced ideas. Without them, you will find that your essays will have a regular habit of containing simple subject-verb sentence structures that are not only uninteresting but also unstimulating to the creative mind.
Good essay starters can stimulate your mind in such a way that you come up with better ideas to support your claims in your academic essays. They also ensure that your work is more refined.
2. Starter sentences Link Ideas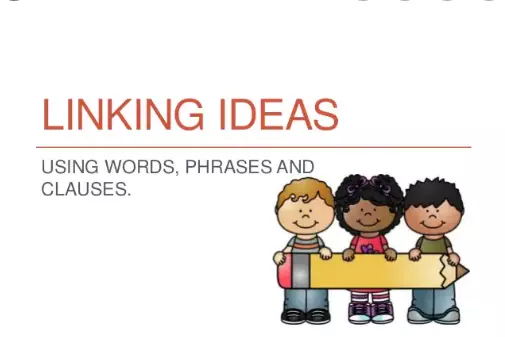 When good essay starters are used, they can help in linking ideas from one paragraph to the other.
They can also aid in transitioning from one section of your essay, let's say the introduction, to the body paragraphs, and finally to the conclusion.
Good essay starters can act as transitions and sentence starting phrases that transition from one idea to the next smoothly.
They are capable of linking ideas in such a way that the reader will effortlessly flow with the essay from the start to the end.
3. They increase Credibility and Professionalism
As aforementioned, sentence or essay starters are made up of words that introduce the ideas that will be presented within a sentence, a paragraph, or an entire essay.
As such, those words should be carefully selected so that they can effectively serve their intended purpose of introducing, transitioning, and making the essay more interesting and flowing.
Therefore, if you carefully select the appropriate words to act as essay starters, then your academic paper will sound more professional and credible. If such phrases achieve their intended use, the reader will automatically notice and appreciate your essay.
4. Arouse the Reader's Attention and Anticipation
Good essay starters will ensure that the reader is attentive throughout the essay. Since you will be using different essay starters in different sections or paragraphs of your essay, it means that their attention will be renewed every time they start reading the next paragraph or section. They will anticipate the information that has been introduced by the essay/sentence starter.
Your readers will be curious and engaged concerning your next claim or argument. Your essay will not be plain and predictable as in the case of essays that lack essay starters.
5. They make esays Stand Out
When good essay starters are appropriately used, they make your essay stand out from the rest. This is because they make your essay interesting, flowing, professional, and well researched.
When you are about to make an important point, it is good to use linking and transitional words to start your essay. Your concepts and ideas will be better understood when essay starters are used.
6. Understanding the Content
For those who are reading an essay, good essay starters will help you understand the type of content you are about to read and think about. You can be told to write an essay based on some specific reading. Essay starters will help you understand the content better so that you can be able to come up with your essay.
7. Helps Simplify Linguistically Complex Ideas
Some essays will require you to tackle complex linguistic ideas. Good essay starters can help simplify such ideas in such a way that you as a writer can produce a coherent essay and the readers can comprehend your claims and arguments.
As such, good essay starters are very instrumental when writing persuasive essays, argumentative essays, analytical essays, and contrast essays. They can be used to analyze/predict, explain, and demonstrate cause and effect.
Tips when Starting Essays
When starting essays, it is important to consider the topic or the subject of your essay and your audience. In writing good essays, one step is starting with an interesting piece that grabs the reader to read.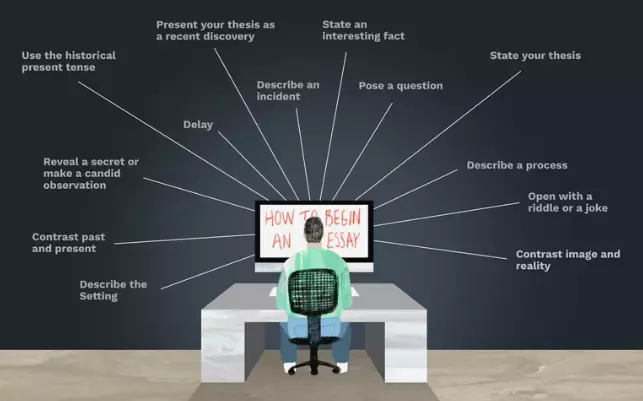 As such, you should first pose a specific question concerning the topic and suggest a correct answer in anticipation of what your audience or readers might respond to.
A strong thesis statement should follow so that you can base your claims and augments on them.
Your entire essay will be based on the question/answer and the strong thesis statement.
To effectively start an essay, take note of the tips below to deliver a perfect essay introduction.
1. Start with Something Interesting
If you wish to start an essay well, ensure that you share some interesting or shocking facts concerning your topic. Here, you will have to consider your audience's perspective towards the interesting or shocking fact.
Ensure that the fact is appropriate and relevant to your topic or subject. In our guide on how to write a good paragraph, we explained the importance of such interesting starts, because they grab the attention of the reader.
2. Asking a Relevant Question
You can also start your essay by posing a relevant question and immediately answering it. Such a question should be posed in such a way that the readers would want to answer it while still anticipating your answer.
When you immediately answer the question, you invite your audience to consider your response.
3. The Thesis Statement
It is very important to have a strong thesis statement while starting your essay. In most cases, academic papers should have a strong thesis statement in the introduction paragraph.
Some instructors can downgrade you if your essay does not contain a thesis statement in the introduction paragraph.
Once you have identified the thesis statement, place it in the last sentence of the introduction paragraph because the rest of the essay will be based on it. The claims stated by the thesis statement will be supported by credible arguments within the body paragraphs.
4. Be Descriptive
When starting your essay, dedicate a few sentences to describe things. You can use anecdotes, quotes, and other relevant rhetorical features to make your readers understand what your essay will be discussing.
While doing all this, make sure that you have selected the most intriguing topic. Evaluate all the options given to you by your instructor so that you can define the key purpose of your essay.
Once this is done, study the most appropriate literature and conduct thorough research. Come up with a proper outline. Outlines will help you organize your ideas and thoughts into categories to make your writing process easier. 
Get a Brilliant Essay today!
Let our essay writing experts help you get that A in your next essay. Place your order today, and you will enjoy the benefits.
36 Examples of Starter Sentences for different Essays
The section below will give a number of examples that we think will help you get a direction of what to do. To do that, we have divided these examples into 4 categories; persuasive essays, argumentative, analytical, and contrast essays.
9 Good Examples of Starter Sentences for Persuasive Essays
In my opinion…
I believe…
I'm sure of…
We all know…
I know…
I feel that…
We all agree…
While I agree…
You must agree that…
9 Good Starter Sentences for Argumentative Essays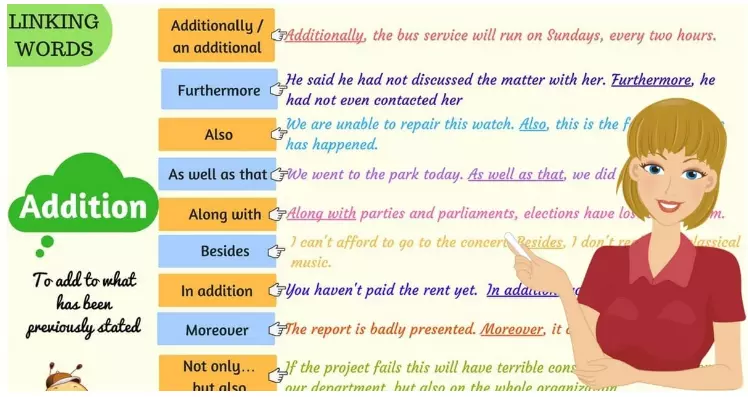 In addition to…
For example…
As well as…
Furthermore…
Coupled with…
In fact…
Correspondingly…
One other thing is that…
Similarly…
9 Good Starter Sentences for Analytical Essays
As a result…
Accordingly…
Consequently…
For this reason….
This is why…
As you can see/notice…
For all of this…
For all of those reasons…
Because of/due to the reason that…
9 Good Starter Sentences for Contrast Essays
However…
In contrast to…
Nevertheless…
On the one hand…
On the contrary…
Even though this is the case…
Conversely,
Similarly,
On the other end,