Can Turnitin Detect Essays Bought Online? Yes and No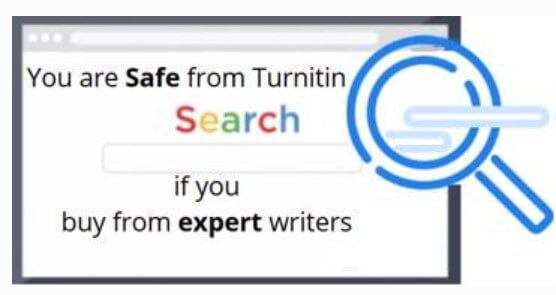 Turnitin has become a core part of the academic writing process. As a student, all your essays, reports, thesis, and any other type of academic paper pass through Turnitin.
Some lecturers expect students to submit their papers to the Turnitin database themselves. Others prefer to crosscheck each paper themselves. Either way, your essay will end up getting processed by the program.
Ideally, Turnitin cannot detect essays bought online if they are original and written from scratch. However, it will flag plagiarized papers if you sourced them from public databases.
Turnitin checks the similarity score of a paper, and not if a contracted writer wrote it. If a paper is written from scratch, plagiarism checkers cannot tell if it was purchased online.
Interestingly, many universities focus on plagiarism scores more than any other type of check. As such, some students are concerned that they would get flagged for copying content online.
Now, a few students are worried if most plagiarism checkers can detect that they bought online.
In another informative article, we gave a comprehensive guide to buying essays. This article will focus on plagiarism detection and address this concern in detail.
Order an Excellent Essay today!
Let us help you get that A in your next assignment. Place your order today, and you will enjoy the benefits.
So, can Turnitin Detect Essays Bought Online?
The answer to this question depends on where you bought the paper. Turnitin is indeed a plagiarism checker, but it only detects plagiarized text, not ideas. It contains copies of text available on virtually all of the online databases that may be associated with academic papers.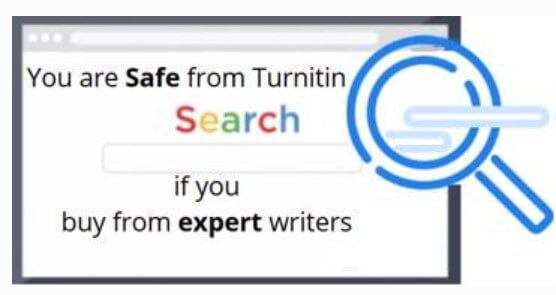 These include online journals and publications, websites that sell past papers for revision purposes, and the internet as a whole.
It may sound unbelievable, but that's how vast Turnitin is!
As such, the possibility of Turnitin detecting a paper you bought online depends on where you bought it.
The paper will certainly get flagged if you bought it on a public database already cached by Turnitin. If, however, you bought the paper privately, then the chances of detection diminish significantly.
In addition to the online databases that openly sell pre-written academic papers, the internet also hosts academic writing platforms, commonly known as 'content mills.' These content mills basically bring together students seeking academic papers with people capable of doing that.
Does Turnitin Detect Paraphrasing?
If well paraphrased and re-written, Turnitin does not really detect paraphrasing. The software only detects matching content, mostly a word-for-word match with another document online in its database.
According to their own wording, Turnitin does not give a plagiarism verdict but a similarity score for universities to interpret themselves.
If Turnitin detects a plagiarized paper, it will highlight the plagiarized text and even bring up a link to websites containing documents that match the plagiarized text. Papers bought on public platforms may show 100% plagiarism.
However, some are only partially plagiarized.
How to cheat Turnitin by Plagiarizing without Getting Caught
There are two ways to get away with plagiarism; the first is citing sources, and the second is paraphrasing well. You can read our guide on paraphrasing well and learn the dos and don'ts and tips to do it.
To avoid Turnitin flagging your paper, you must rewrite and paraphrase the plagiarized text and run the paper through Turnitin until all plagiarism is gone. However, be careful not to submit the paper to Turnitin's repository until the paper is 100% clean.

Another way is to hire experts as ghostwriters. This is called contract cheating. In our company, all our papers are custom-written from scratch and any essays bought online from us are safe.
This means that they are not documents on any public databases, so they are not detectable on Turnitin unless the text was actually copy-pasted from a documented source.
To avoid such issues with Turnitin, we offer writing services that have your best interest at heart. We hire past scholars as writers to ensure that each paper is professionally written.
Most importantly, however, we have implemented a range of measures to keep hackers and officials at bay, including strong firewalls and other cyber-security measures as well as stringent privacy policies. These are the companies you should consult when buying an essay online.
Does Turnitin check previously submitted work
Yes, Turnitin checks other students' papers from the current and previous years. This is because it keeps a database of every paper that is checked through its system. Virtually every university has an official Turnitin database.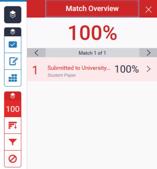 Universities have unique licenses to their Turnitin databases, but the program is similar across the board.
All documents submitted by students to each database eventually end up in one pool.
This means that Turnitin will detect papers submitted to another university and the report seen by your professor.
At the same time, Turnitin maintains a log of every processed document. As such, papers that may have been submitted to its database in the past will come up if submitted again in the future.
Therefore, Turnitin will flag these papers whether you bought them online or you got them from your friends in previous years. Even if you submitted the paper freely without a class, the results will still be stored in its depository.
Can Turnitin Detect PDF Files?
Yes, Turnitin can read and detect PDF files. However, it is common to run into complications when trying to run a PDF file through the program. To understand why it detects, it's good to basically know how to check plagiarism using Turnitin in this guide.
Turnitin can read and detect PDF files, but only those written using a few select PDF generators. Most of the emerging generators are not recognized by the program. The ideal PDF generator to use with Turnitin is Adobe PDF.
The program has also accepted other major generators, so feel free to try. However, ensure that the content on the PDF file is indeed in text format and not an image, regardless of the PDF generator you use. Read our guide on whether Turnitin is accurate to get more insight.
Common Turnitin Errors when Detecting PDF Papers
There are common error alerts that pop up when Turnitin is incapable of processing a PDF file. Each error alert links to a specific complication. Here is a screenshot to give you insight into these alerts and what they mean:

Different PDF generators have different ways of processing files. Your PDF file may look flawless, but the letters may be scrambled or improperly spaced.
Turnitin is capable of detecting these defects. It is also incapable of processing singularly spaced letters. If you get this error, you should consider running your PDF file through a different PDF generator that will not churn scrambled letters.
1. "You must submit more than 20 words of text."
Most students receive This most baffling error when trying to process PDF files. Your PDF file clearly has hundreds or thousands of words, so what is the problem?
In addition to scrambling letters, some PDF generators transform documents into images. However, as mentioned, Turnitin works with text characters.
It cannot read or process images, assuming the submitted document has too few words to process. The only way to overcome this error is by using a different PDF generator that will leave the text in its original form.
2. The "Fast Web View."
PDF files can be formatted in a Fast Web View setting to make them readable by internet explorers and search engines. Unfortunately, this hinders Turnitin's detection capabilities.
As such, check to see that the document you are trying to submit does not feature this setting.
The best PDF generator to use to check for this setting is Adobe. You can easily turn off the setting by clicking on 'Properties' and ticking off the appropriate box.
How to Plagiarize or Buy Papers Without Getting Caught by Turnitin
As we stated, the answer to whether Turnitin can detect papers bought online depends on where you bought it. The answer to this question depends on where you bought the essay and your intended use.
However, if you wonder if Turnitin can detect essays or papers you bought online, we have some advice. Here is how to plagiarize without getting caught by Turnitin.
1. Use the online papers as model papers
As mentioned, essays bought from public databases will get flagged by Turnitin, and the source will be revealed in the similarity score.
They are only good for helping you with your revision – you cannot submit them and pass them off as yours, as the school will know and suspend you.
2. Avoid Papers from Public Databases
You should not use papers bought from public databases are just model papers. This means that they are only good for helping you with your revision.
Hence you cannot submit them and pass them off as yours, as the school will know and suspend you.
Therefore, use the paper as a model to re-write another paper. It is worth noting that even if Turnitin does not flag such papers, they can be flagged by other plagiarism detection tools like SafeAssign.
Read our tips to use SafeAssign well and escape any bad similarity scores on this tool by Blackboard.
3. Buy your Essays from Credible Essay Writers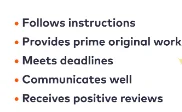 Well-written custom essays are generally safe from detection, even by plagiarism checkers.
However, you still need to protect your privacy and anonymity, especially now that authorities are directly cracking down on content mills.
In knowing whether buying essays online is safe, we gave you some priceless tips to help keep you safe:
4. Always Use a Pseudo Account
Content mills require everyone on both parties to create a user account. You will use this account to access the platform and the services it has to offer. To do this, a name and email address will be required.
These don't have to be your original details – in fact, it is recommended to use fake details that cannot be traced back to you. As such, open a generic email account and create a creative pseudo-name to make your user account anonymous.
4. Only Work with Credible Content Mills
There are numerous content mills, and they all style themselves as the best. However, most are just out for your money.
As we found in the guide on buying essays online, be careful that some companies will do a shoddy job and don't care much about your privacy. These will be the first essay mills to fold if the hammer slams down.
Final Advice on how to use Turnitin
Turnitin is a good tool for universities since it helps verify that academic papers are original and unique. Currently, most educators use it to catch cheaters.
Authorities hope that it will be beneficial in clamping down on students who buy their essays online.
As such, you need to be careful when buying essays online. This is what is making students wonder if Turnitin can detect essays that they bought online.
Read our guide on good Turnitin similarity scores and how much is too much for similarity scores.
Unless you buy an essay for your personal revision purposes, always use custom essay writing services from reputable platforms such as Grade Bees. Also, always remember to keep your transactions private and anonymous.
Let your paper be written by a Team
A team avoids plagiarism and has checks and balances to guarantee a quality and ORIGINAL paper
Meanwhile, learn how to avoid plagiarism and Turnitin from this video;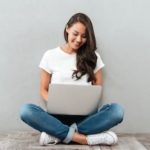 Jessica Kasen is experienced in academic writing and academic assistance. She is well versed in academia and has a master's degree in education. Kasen consults with us in helping students improve their grades. She also oversights the quality of work done by our writers.