Grammarly is a reliable tool one needs to standardize the content whereby it flags off the punctuation errors, spelling, and grammar mistakes. It comes with a design to help you phrase your sentence structure to appear grammatically correct.
Grammarly premium is worth it because it offers more features and services other than just the free grammar check. Grammarly premium offers advanced suggestions and clarity-focused rewrite of sentences. Moreover, it allows users to check their content for plagiarism and tone adjustments.
In addition, Grammarly detects word overuse and offers suggestions to prevent monotony. This package comes with dependable features that assist you in improving your writing to a professional level. One of its selling points is the ability to flag off plagiarism. 
Need Help with your Homework or Essays?
Let us write your assignments. Our team of vetted writers in every subject are waiting to help you pass that class. With keen editors and friendly support, we guarantee quality, ORIGINAL papers and essays that score high.
How Good or Accurate is Grammarly?
Grammarly happens to be an online app that can evaluate your writing quality. It can identify and suggest a solution to grammatical mistakes and spelling errors that it detects in your content. This tool standout out in the following areas:
a) Proofreading
The tool will indicate where the author failed to meet the punctuation rules. Alongside that, this tool offers a reason for every suggestion.
As the user, you can read through those suggestions before making an informed decision to determine if the algorithm misunderstood the sentence or not. If it is right, then you must correct it for the text to flow well.
b) Plagiarism Check
Grammarly is a powerful tool that performs a plagiarism check to your content. It matches your documents to billions of pages all over the internet and establishes the percentage of similarity.
This Grammarly will then give a percentage of plagiarized content against the source.
Plagiarism is one of the greatest offenses in the writing industry since it can still attract heavy penalties to your coursework. In an extreme situation, plagiarism is a severe offense that could lead to legal actions.
c) Online/Browser Grammar Checker
The tool scans through your content and detects where you broke the English grammar. Grammarly identifies broken grammar, whether basic or advanced. Later, it gives guidelines and real-time suggestions on how one can correct such mistakes.
It is a reliable browser to use to edit your document online to be in sound English. It flags such errors and enables you to refine your final draft to be grammatically correct.
A Complete Review of Grammarly
Grammarly is an easy-to-use tool that enables users to perfect their content to acceptable levels. More importantly, Grammarly is a safe site that serves thousands of users, especially students to improve their writing.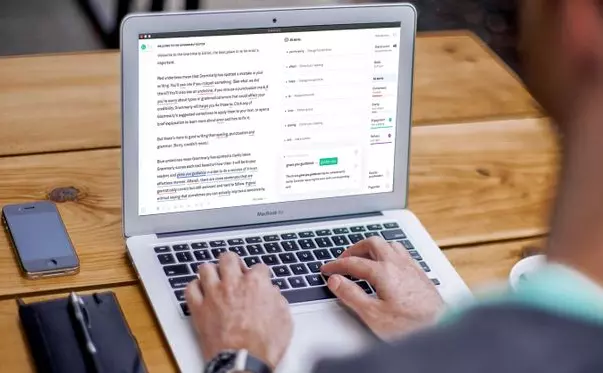 Its interface is user-friendly where a beginner has a simple learning curve.
One does not have to be a computer whiz to use it.
Grammarly is a versatile tool meant for different users.
Such could be bloggers, authors, content creators, and social media marketers.
The device is simple as it quickens the self-editing process.
How Does Grammarly Work?
Grammarly is a writing aid tool that consists of varying features to help one achieve in crafting the right content. Some of the notable features are as follows:
1. Context-Specific Suggestions
Grammarly will identify grammar and punctuation errors in your texts that you need to correct. As if that is not enough, this tool offers suggestions for improving the engagements, clarity, and message delivery.
The tool uses AI (Artificial Intelligence) model for suggesting how your context should look. The user has the option to select from six varying writing situations. They include academic, general, casual, creative, technical, and business.
The tool will evaluate the content based on punctuation rules and basic grammar. It checks the sentences structure, typos, and passive voice.
It also checks the consistency of spelling usage and evaluates your tone and clarity.
2. Checking Plagiarism
When you are writing, the chance could be that you are likely to reproduce some sentences that reflect some similarity with other authors. Worse enough, one may not realize that the content has some sections that appear plagiarized.
Grammarly premium will come to your rescue when found in such agony. When you paste your content and hit the plagiarism icon, it will scan through the content and match it against billions of pages on the web.
This tool returns the original score and flags off sections that look similar. If you want to create a reference, it offers citation data. You can overcome plagiarism by rewriting the sentence or deleting it if it carries no value to your consist.
3. Pricing
Grammarly comes with a free and premium version. The free version lacks a trial option that expires, making it accessible as you use it consistently.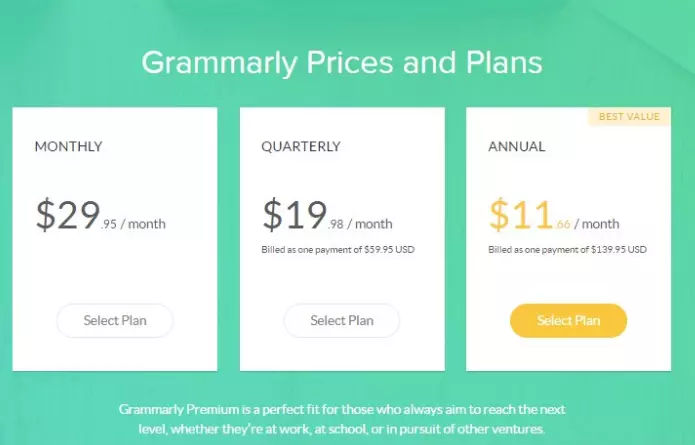 The free version also offers some groundwork that will spot grammatical errors.
Furthermore, this free version scans the content and delivers a report on grammar and spelling errors.
It works by underlining all visible mistakes in red.
When you click on it, it will offer relevant suggestions that you can use.
If you desire to get an advanced service from Grammarly, you can pay for a premium version to unlock several details.
The premium version caries several details which identify inconsistencies in writing and locating an inappropriate tone.
In addition, the premium version identifies obscure structures and insensitive language. This tool offers suggestions that aim at improving your writing quality.
Uses of Grammarly
Several ways exist to use the Grammarly tool for checking your writing, as indicated below:
a) Web Tool
It is all about copy-pasting your content into the blank section. Begin by clicking on the new page icon found on the dashboard.
After that, a blanks page will appear where you paste your content. Grammarly will begin to scan your content within seconds, analyze and correct some of the mistakes it comes across.
Another option is to upload the document from your file to overcome the hassle of copy-pasting. Besides, the author can write the content within the tool to correct it as you register at once.
b) Microsoft Word
It is easy to implement the Grammarly word add-in to the Microsoft Word tool. Install the Grammarly tool by adhering to the step-by-step instructions from the add-in page.
This add-in enables the author to correct mistakes while writing. Ensure that you are in stronger internet connection when using Grammarly on word documents.
c) Desktop App
The desktop app will work well on both Mac and Windows operating systems. You download this app and begin to use the system as you were using it online.
d) Phone
Grammarly is also compatible with both Android and Apple environments. Go to the Google Play and App store and download the mobile version.
After installation, this app can perform different checks as you type texts through email and other platforms. The cool thing is it can fasten your writing by predicting what you want to write.
e) Chrome Extensions
The use of browser extension is the most efficient way of using the Grammarly app. One can find the extension link on the Grammarly homepage.
Proceed by adding the extension to your chrome browser and allow the tool to evaluate your online writing. This extension is great as you write your emails, among other things.
Grammarly Pros
Grammarly is compatible with various devices like Android, Microsoft, iOS, and Windows.
Use AI for correcting mistakes, such as identifying grammatical errors in a given document.
Tremendous and neat dashboard with outstanding functionalities such as proofreading and plagiarism checking.
Easy to understand explanations
It is simple to use
Grammarly Cons
The free version has limits
It does not work on everything
Aggressive advertising
Get a Brilliant Essay today!
Let our essay writing experts help you get that A in your next essay. Place your order today, and you will enjoy the benefits.
How Does Grammarly Make Money
Grammarly gets its income through selling its premium accounts. The premium version accounts come with various plans.
You are at liberty to choose a monthly, quarterly, or yearly plan. When subscribers use any of the plans, they must pay for it. In the process, Grammarly earns money out of it.
Why is Grammarly So Expensive?
Grammarly is worth the top dollar due to its outstanding features that can assist you in writing topics while using Standard English. The designer of this app placed a high price because it processes high-quality content and ensures that it is flawless.
Best Alternatives for Grammarly
1. ProWriting Aid
The tool is suitable for beginners and experts too. It is a style tool editor, grammar checker, editing, and plagiarism checker to help you improve your English.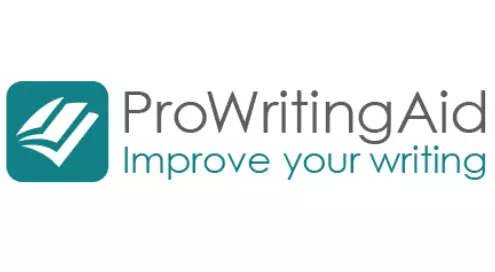 One feels confident when using this software because it acts as your writing coach.
The cool thing is this program can work with various platforms, including Google documents.
It is suitable for multiple users such as bloggers, content writers, and students.
Pros of ProWriting Aid
It features in-depth reports features more than 20 items concerning your writing.
It can integrate with various platforms such as Google Chrome, Microsoft suite, Scrivener, among others.
It has a thesaurus report that suggests alternative words to enable you to explore unique wordings.
The tool has a word explore to help you locate the correct word from varying dictionaries to save time writing.
Perfect editing software that locates repeated words and provides context style suggestions to enhance variations.
Cons of ProWriting Aid
It only supports chrome extensions and not other platforms like Firefox or iOS.
The app lacks a monthly plan.
Pricing
ProWriting Aid offers two paid plans. It also has a free program that works for you over a limited period.
2. WhiteSmoke
It is a state-of-art tool that can detect mistakes and enhance your writing and user experience.
This tool uses AI and different algorithms to detect errors, analyze text and offer the best suggestions to make it more appealing.
Pros
It assists in error detection and offers extra details on how to deal with such errors.
The software is user-friendly, with dozen of updates to enhance user experience.
The designer employed innovative technology such as AI to manage its operations.
Assist the write-in in getting flawless content by checking the quality of grammar, spelling, and punctuation.
The software has affordable plans
Cons
It does not offer a free plan
Pricing
The app has four paid plans for chrome extension, premium, and business models.
3. Sapling
Sapling is a writing assistant which relies on AI to runs its functions. It uses machine learning techniques to detect most of the errors that one makes while crafting certain content.
A sapling can work as a browser extension on all text-based apps and other business platforms such as Gmail.
Pros of Sapling
It has pop-ups to paste phrases for fast copy-editing
It is compatible with several browser extensions such as Firefox, Edge, and Chrome.
The app can work with various platforms like Google Docs, Outlook, or Google Slides.
Team-based control and configurations.
It learns from your steps with time.
Cons of Sapling
It lacks extensions for Android and iOS.
Pricing
Sapling is a user-friendly app that has a provision for a free plan. Furthermore, it has a premium plan for advanced analysis.
4. Ginger Proofreading
One can use Ginger to improve natural communication and boost your skills in English. The software features a grammar checker and all punctuation tools to help one to write faster and better.
The app can detect errors and flags them off for your correction. It can run on varying platforms such as web, desktop, and mobile versions.
Pros of Ginger
It has a sentence phrase tool which is excellent in ensuring that your content is unique.
It has a dictionary for enriching your word choice and improve your English skills.
The app is compatible with various platforms such as Mac, Chrome, iOS, and Android.
It obeys grammar rules for the writer to produce a flawless piece.
The software has emoji to allow the author to express the feelings.
Cons of Ginger
The app does not work with Google doc.
Pricing
The program has a free plan for the user together with a paid plan. This plan could be monthly and yearly.
5. Reverso
Reverso is both an online translator and a grammar checker tool for writers. It uses the latest technology to enhance the quality of your writing.
Pros of Reverso
It offers an immediate transition of different languages in your text.
One can access this tool without the need for an internet connection.
It offers a provision for one to reverse the translation.
It offers real-time grammar suggestions and gives alternative words for your sentences.
Cons of Reverso
It has a limited free plan
Pricing
The free plan does not exceed 2500 words. It comes with two paid plans, customized and advanced plans.