How many pages will a 1000 word essay or paper occupy? Indeed it is among the question that many people pose to us. Along the way, you may get an assignment that talks about the number of pages and not the word count.
For example, the instructions may be for you to craft a four paged paper. Next, your mind will be debating on the actual number of words that a four paged paper should have, right? Do not worry; the words per page calculator will rescue you from the agony.
A 1000-word essay or paper translates to around 3.5 pages when using a double spacing format and the normal fonts. However, the same 1000 words translate to only 2 pages if you apply single-spacing of the text. Moreover, the number of pages for a 1000-word paper depends on other factors like font and margin adopted.
Precisely, there lacks no concrete answer to that query. Several factors will determine the actual figure that will occupy a particular page. Some of those variables are as follows:
Font type
Font size
Spacing elements
Margin dimensions
The length of the paragraph
We can elaborate our discussion with a ten-point font. A ten-point font will consume more words to fill the entire page than a 12-point font would do.
Need Help with your Homework or Essays?
Let us write your assignments. Our team of vetted writers in every subject are waiting to help you pass that class. With keen editors and friendly support, we guarantee quality, ORIGINAL papers and essays that score high.
Number of Pages Certain amount of Words
As a rule of thumb, if you are using a 12 point font under a one-inch margin page while applying a single spacing element, the whole page will feature 500 words. Suppose the instructions require one to use double spacing, then it will take 250 words to fill the whole page.
If you are working on assignments that only require four pages, then you should apply the single spacing element to write 2200 words. If you are formatting it with a double space design, then it will take 1100 words to fill the four pages.
Not to forget, the font type will affect the word count by both increasing and decreasing it. It can serve as a guide to any writer who wants to have a clear picture of what a document would appear like.
Currently, the approach by writers is changing since most of the instructions do not feature the page count. That is so because the number of words one needs to fill the page will vary greatly.
In the meantime, writers get assignments that place word count above anything else. That implies that if you get an essay that requires three to four pages, your instructions will prompt you to write between 1500 and 2000 words.
As such, it will be hard for any writer to manipulate the system by using excessive spacing or large fonts to get the right number of pages.
Suppose you receive instructions that specify the page numbers; it would be sensible for you to request for word count only. Furthermore, you will achieve your target by doing away with many variations. Check the example in the below guideline if you are dealing with informal tasks.
Use our free word to page counter to know more about the number of words in a page or vice versa.
How many words are two full pages?
Depending on the instructions, if you are using a double-spaced approach, then it will take 500 words to full a two paged assignment. However, the situation may be different when you are using a single-spaced design since it takes 500 words to fill the entire essay page.
The number of pages for an essay dictates how long an essay should be and this is affected by the factors that were discussed in that article.
How many words are 1.5 spaced pages?
When you are working with the standard 12 font size, then a single-spaced page takes 500 words for one page. A 1.5 spaced page is another game-changer. Once you are using a 12 font size, then it will take 333 words to fill the whole page of your essay.
Is 500 words a full page?
Indeed yes, 500 words is a full page. What makes it a full page is the type of spacing one will be using. For example, it works perfectly for any writer to use standard 12-point font size to create a full-page when subjected to a single spacing design. Notably, if you are using a double-spaced approach, then 500 words will fit into two pages. Here, you only have to follow the given instructions.
How many pages are 1,000 words?
Suppose the writer is using a 12 point size font and a single spacing design, then it will only require 1000 words to make two pages. If one is implementing a double-spaced design under a similar font size, then the writer will use 4 pages to complete the entire essay work.
How many words per page are double spaced?
Double-spaced instructions are the most common essay types that many students encounter when writing their essays. If the font size is 12, then the whole page will consume 250 words. However, it may tilt the balance if you are using certain o=font types, but the standard ones will not go beyond 250 words.
How many words are five paged double spaced?
A five paged essay that obeys a double-spaced design will take 1250 words. We are assuming that you are using a 12 point font size. Just as indicated in the discussion, the font type can affect the number of pages used by increasing or decreasing it. However, 1250 will be the average word count.
Get a Brilliant Essay today!
Let our essay writing experts help you get that A in your next essay. Place your order today, and you will enjoy the benefits.
How many pages are 500 words?
The number of pages in a 500-word essay will depend on the type of approach that you will be implementing. Suppose the instructions prompt you to use a single space design; then, it will only consume one page. On the contrary, if you are applying a double-spaced design, then 500 words will take two pages.
How many pages are 2,000 words?
There is no particular answer to this amount of words unless we narrow it to specific aspects. Suppose the writer is using a single space approach, then 2000 words will consume four pages only. Again, if the instruction is for one to use double space elements, then 2000 words will fill eight pages comfortably.
How many words are six pages double spaced?
A single page in a double-spaced essay takes 250 words only. So, in our case, if you are working on six pages, then it implies that the whole page will take 1500 words. We are assuming that you are using a 12 font-size which is a standard approach when you are writing your essays.
How many pages are 1,500 words?
If your essay has 1500 words, then it will consume different pages as per the type of spacing that the writer opts to use. For example, if one is using a single-spaced element, then a 1500 word essay will only take three pages. However, if the writer is using a double-spaced approach, then the entire will fill in six pages comfortably.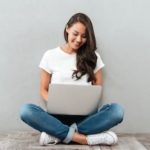 Jessica Kasen is experienced in academic writing and academic assistance. She is well versed in academia and has a master's degree in education. Kasen consults with us in helping students improve their grades. She also oversights the quality of work done by our writers.