When you have an essay to write, do you feel excited about it, or do you get depressed and spend a lot of time worrying about it? Well, this could be anxiety and you need to get over the fear of writing an essay.
Many students get this fear because they have little or no positive writing experience. I, too, had negative feelings about it until I realized that writing is an essential skill.
Most students look at writing an essay as something hard, challenging, and complicated. It is essential to realize that writing is a way to inform, explain, and educate. Some hire essay writing services like ours to save them the burden, but a few decide to do the homework for themselves. This guide is for those who seek to beat the fear and do the work.
What is the fear of writing essays called
Almost all writers face the same anxieties when confronted with a writing task. Even scholars, who have a more positive attitude toward writing and a lot more writing experience, can at times, be paralyzed by a fear of writing.
At times the fear of writing anxiety can become so pronounced that it cuts into our productivity. Fear of writing in public is known as Scriptophobia, while is fear of handwriting.
The fear of Judgment is the most significant anxiety that many writers face. Many students fear the disgrace attached to poor grades, and the judgment of tutors, and being seen as dumb.
How to get over the fear of writing an essay?
The first step in overcoming writing fears to know that it exists, and admit that you experience it. It is essential to acknowledge that such anxieties are an integral part of the writing process and profession.
For some people, that acknowledgment alone may be enough to dispel and manage the fear of writing. Others tend to have problems in writing essays that they do not tackle.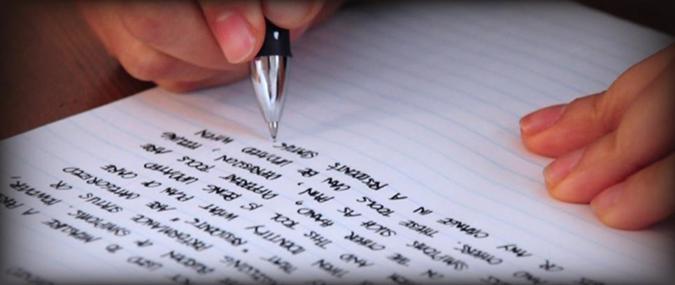 One of the best ways to get over the fear of writing essays is to intentionally write regularly and develop an interest in the topic. Successful writers have a genuine interest in their subject, which helps them develop their positive writing experiences.
The successful writers focus on their fascination. They do not write for their tutors, their colleagues, or for a journal. So to overcome the fear of writing, develop an interest in your subject, make sure you write and continue doing so despite the nagging doubts.
Fear of Process; we may fear the act of sitting down and setting ourselves to the hard work of writing.
The fear of success; we often attach high expectations of relief, happiness, and success on an assignment and may fear to complete the project, for fear that these positive feelings will not materialize when the project wraps.
Let your paper be written by a Team
A team avoids plagiarism and has checks and balances to guarantee a quality and ORIGINAL paper
How to write a good essay despite the fear
The most critical step in writing a research paper or an essay is to understand the essay question. Make sure you know what the essay prompt is asking. The essay prompt will help you to know about the required research sources.
Create a thesis statement; after developing your tentative arguments and responses and do the initial some research, you should draft a thesis statement. It must concisely and advance an argument that addresses the essay prompt.
Make an outline; it provides an overall structure to the essay and also helps you to organize ideas. An overview helps you to organize your piece, making it comprehensive and convincing to your reader.
Create a rough draft to articulate your argument and gather the supporting evidence. Appropriately cite all your sources because the improper citation is plagiarism. Make the final draft and polish your essay by checking for spelling and grammar errors.
Complete the assignment by proofreading the paper. Reread the task to ensure all of the details are in order and have met all of the requirements.
Describing my college essay writing experience and how I beat the fear
My writing experience in college gives me a chance to develop myself as a person and sharpen my skills in my area of interest.
The Writing Center has taught me many writing rules and tips that I was unaware of, and would never have learned had it not been a part of my writing experience.
The experience has enabled me to improve my academic and life skills. It also made me realize that I still have a lot to learn despite what I thought and to be open to new experiences.
It allows me to continue improving my skills even I as I grow in my profession and also gives me greater confidence in my field.
As a result, this valuable writing experience has helped me in my search for a rewarding career. There will continue to be many more opportunities to learn ways of improving myself and my profession as a result of my writing experience in college, for which I am truly thankful.
The Importance of writing to a student's life
Writing improves your communication skills. It develops clarity, improves your focus, and helps you to understand yourself.
Writing will also improve your speech and vocabulary, which are essential in public speaking. These are the qualities that are critical to success in life, including business, career, personal, family, etc.
In addition, writing gives you an opportunity to socialize as you express yourself to others. You use words to entertain, to socialize, and to put forth your personal or professional point of view to a broad or specific audience.
Order an Excellent Essay today!
Let us help you get that A in your next assignment. Place your order today, and you will enjoy the benefits.
How do you usually feel about writing essays?
Some people enjoy writing; to them, it comes naturally, while most of us have to learn and cultivate the skill. To enjoy writing your essays, you need to have good knowledge and understanding of the subject matter.
Negative feelings
Generally, when most writers think about writing, they get negative feelings. People get depressed, stressed, or feel that they can't do it, and much more. For these reasons, you may find that you procrastinate when you have to write.
You may have ideas but have a difficult time putting them on paper because you think that when people read my work, they can see how stupid you are.
Some doubts
You may also become assailed by doubts and feel that everybody knows what to do, but you are the only one who doesn't.
If you experience these kinds of negative feelings, know that you are not alone or the only one who does.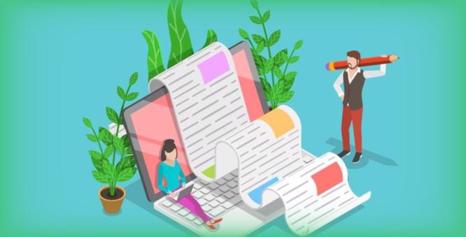 Almost all writers, including those with vast experience, get nagging doubts when they write.
We all have that inner critic who spreads all kinds of doubts about our work and instills fear.
When you have this kind of experience, the best thing to do is to find out what your biggest fear is about writing. This will enable you to work in a more focused manner towards a solution.
You can try asking yourself when you get positive experiences about writing. Then, find out what lessons you can draw can from those experiences. That way, you can easily get over the fear of writing an essay.
A gasp of the topic
You will enjoy writing very much when you are familiar with the subject. So it is vital to take some time to get a grasp on the topic you are writing about; otherwise, you are not going to be motivated to write on it.
Writing will become enjoyable because it will give you a sense of accomplishment when you complete the assignment.
How do you feel before and after writing your essay?
What feeling do you get when you are given a writing assignment? If you are like most students, you feel a sense of trepidation, stress, anxiety, self-doubt, and worry about the outcome.
Every time the assignment gets tough, you seized by fear and wonder whether or how you will get to complete it. Quite often, writers are hit by a writers' block and become paralyzed, unable to even start working on the essay.
And how does it feel when you complete writing an essay? It a great feeling, isn't it? You get a taste of relief and a sense of accomplishment. You can get the same relief without the pain if you hire an essay writer to do your paper or essay for you.
Even as you may anticipate hearing what your tutors or readers think, you have the realization that you have made a valuable contribution to the world.
Conclusion
Beat the anxiety. Just get over the fear of writing an essay and be on your way to scoring As. There is more to gain by writing than any other learning activity. Be bold and become a good writer to express yourself and beat the fears. Writing is also among the most crucial skills helping you to get a job.
Therefore, it is essential to learn writing skills and develop a positive experience of it because it is one of the most critical skills you need. If you still doubt your self, get an essay writer from us and you will score your A just fine and relaxed.