This is a step-by-step guide on how to write an ancient history essay that scores grade A for you. Before first, let us learn the first things first. What is an ancient history essay? Read on.
An ancient history essay is an essay assignment that requires students to research about ancient historical events and societies and make a claim or support a thesis that is supported by credible evidence and sources.
Having that definition in mind, it is good to note that you need to construct an essay guided by a broad argument supported by historical evidence. Writing a history term paper is a process with strict grammar and formatting rules.
Why write the history class assignment?
In your history class essay, you will be required to undertake a significant writing assignment which will be representative of your achievement in the course during the academic term.
The assignment is also known as a history research paper or term paper. It is an academic essay that students write over the semester and the primary determinant of their grade.
A history essay term paper is driven by arguments and is intended to discuss a concept, an event, or debate a point. It is your written original work presenting a topic in detail. Often, it is due at the end of the academic term.
How to write a good Ancient History Essay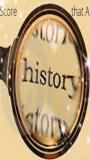 1. Study and understand the history assignment prompt
2. Understand the historical context of the essay
3. Draft the thesis statement
4. Develop the outline of the essay
5. Write a rough draft essay;
6. Prepare the final draft
7. Confirm your arguments support the thesis, introduction, and the conclusion
8. Proofread your work
Let us delve into each step in more detail. You can write the essay by taking the following steps; 
1. Study and understand the history assignment prompt
At the outset, make sure you understand what the paper prompt is asking. At times, tutors distribute prompts with sub-questions surrounding the main topic of the paper. It is, therefore, essential to distinguish between the key question and the sub-questions.
Failure to understand what the paper prompt is asking will make your paper like a collection of short stories or short-answer essays instead of a cohesive argument.
The paper prompt will also help to know whether you are be required only to use the readings you have done in class, or you have to do outside research. Before you begin your research, come up with tentative arguments and responses to the paper prompt to guide the process and help you develop a thesis.
2. Understand the historical context of the essay
This is an important part specifically for writing essays that relate to ancient historical content. You need to read widely about the ancient times that relate to the assignment prompt that you are addressing.
For example, if you are writing about the impact of agriculture in , it would be wise to study the of Mesopotamia and how they lived. Read how they governed themselves and how they traded.
Understanding the historical context of the events will give you a wider view of the historical events surrounding the paper, and the arguments you will make. You will be more objective in the paper and your points will be clearer and specific to that historical period.
3. Draft the thesis statement
When you are clear on what the prompt is asking, you have tentative arguments and responses and have done some research; you can draft a thesis statement. The thesis must clearly and concisely advance an argument that addresses the prompt. Writing the statement can be a daunting task.
However, remember that the thesis is a draft, and it will change as you research further and learn more about the topic and your argument. Once you develop the thesis, you can do more research aimed at your specific discussion.
You can review your sources to identify the most critical ones, those you will use to make your argument. Annotate the sources, i.e, write a paragraph summarizing the main idea of each source and indicate how you intend to use the source in your paper.
4. Develop the outline of the essay
You have to organize your argument in such a manner that it is clear, comprehensive, and convincing to your reader. An outline is essential in providing the overall structure of the essay and in helping you to organize ideas.
Remember that there are many ways to organize a history paper. Remember, since you are writing the essay from scratch, you have the freedom to organize your arguments as you wish. The paper prompt, key sources and your perception will guide you in the adoption of the best approach.
Components of an effective outline include:
The research question from the prompt
The working thesis
The main idea of each body paragraph
The evidence you will use to support each body paragraph. It should include both primary and secondary sources.
It is essential to be as detailed as possible when developing your outline. For instance, you can use the outline example of a Kasen Paragraphing outline, which helps one to organize points and arguments logically.
5. Write a rough draft essay
The goal here is to articulate your argument well and to gather your evidence in support of the discussion.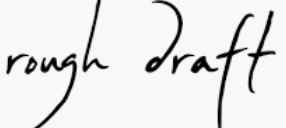 Remember it is your first draft, and you will be revising it.
Make sure you appropriately cite all the sources that support your evidence. Inappropriate citation amounts to plagiarism which is a severe offense.
If need be, you can format your essay using either APA or MLA depending on the instructions given by your professor.
6. Ensure your arguments support the Thesis
When you are done with the revision and have created a strong draft, you can let it lie for a few hours or overnight. Revisit it and again run through the checklist you used in the final draft stage. You can read your paper out loud again too. It helps to catch any errors you might have missed earlier.
Make sure all of the details are in order. Remember, your paper must have a title that announces the topic of the essay and also gives an indication of your argument. Confirm whether you are required to submit your term paper in hard copy or electronically.
7. Prepare the final draft
When you have finished with the first draft, you can start the revision stage.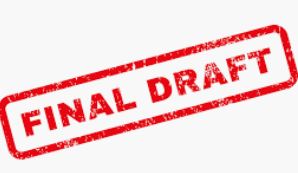 The stage has two levels:
The global level deals with the argument and evidence in your paper.
The local level focuses on individual sentences.
Start revising at the global level to ensure you have a compelling and adequately supported argument.
To this end, you can create a reverse outline to give you an overall picture of your paper and to help you improve on how you have organized and substantiated your argument.
When you are done with the revision and have created a strong draft, you can let it lie for a few hours or overnight. Revisit it and again run through the checklist you used in the final draft stage. You can read your paper out loud again too. It helps to catch any errors you might have missed earlier.
8. Proofread your work
Reread your history assignment to ensure you have met all of the requirements. Check for spelling and grammar errors. Do you need a separate title page, what about the page numbers? Have you adequately adhered to the stated formatting guidelines? Have you appropriately formatted your bibliography?
In addition, check whether you are using active topic sentences and transitions. You should also check that you have well-integrated and analyzed quotations.
Moreover, make sure that your essay is free from spelling and grammar errors that can distract the reader or frustrate your effort to communicate your point.
Most importantly, it is a great idea to make a checklist of questions to help revise both the global and local levels.
3 Common types of ancient history essays
There is a wide variety of history papers. The six most popular types are;
2. Descriptive history essays
The difference between descriptive and narrative essays is that here you are required to discuss your topic in detail. This type of paper aims at communicating a more profound meaning.
2. Persuasive history essays
It is an essay that involves in-depth research. You have to do a lot of research to write a persuasive essay that can win your reader to accept your view. You can get free sample essays for this type to know what I am talking about.
The objective of the persuasive essay is to build a strong case using sound reasoning, logic, facts, expert opinion, and examples to get the reader to accept your view and advice about the topic.
3. Expository Essays
It is an informative paper that presents a balanced analysis of a topic. In this type of essay, the examiner expects you to discuss your topic using real facts, examples, and statistics. Variations of this type of essay include the cause and effect essay, the how-to essay, the comparison and contrast essay, etc.
Let us write your history paper
GradeBees is the best place to write your history paper because we have the best essay writers who do not plagiarize. Writing history term paper is a difficult and time-consuming process. Moreover, developing a good thesis statement and conducting adequate research may be a daunting task.
More importantly, we provide excellent history term papers in the right format and with the proper evidence and references. Be sure that since essay writing helps. The assignments are proofread and free from grammatical errors and plagiarism.