Is Grammarly Plagiarism Checker Good? A Full Review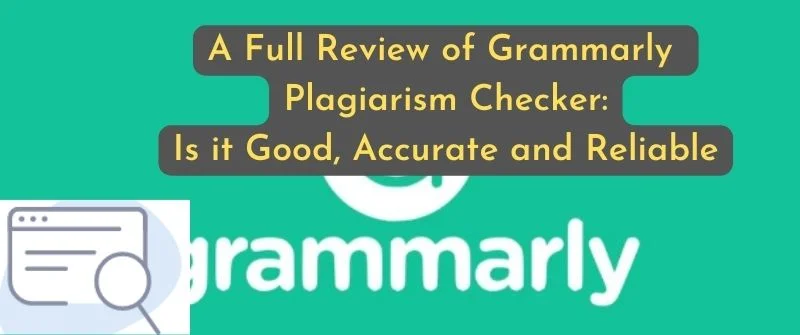 Grammarly is one of the most popular writing tools in the world today. It offers a range of services including similarity checks using the Grammarly plagiarism checker.
If you are not familiar with this checker, this article will get you up to speed with everything that you need to know about it and make your decision on whether to use it or not simpler.

Is Grammarly Plagiarism Checker Good?
Grammarly Plagiarism Checker is good and pretty accurate. It detects similarities in your papers and other writing mistakes that you commit when writing. This makes it stand out from other plagiarism-checking tools that do not check writing issues.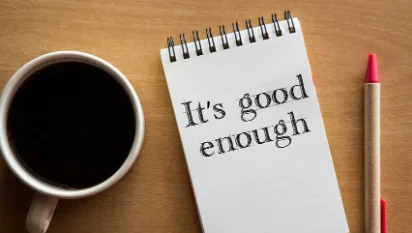 The Grammarly plagiarism checking tool compares your papers with millions of web pages online and several academic databases to establish whether there are instances of similarity.
Once the check on your work is complete, Grammarly provides you with a report that contains all instances that have been flagged as plagiarized.
A Comprehensive Review of the Grammarly Plagiarism Checker
To help you decide whether you can use the Grammarly plagiarism tool, below is a detailed analysis of it.
For those who have used other plagiarism checkers before, this review will help make a comparison and establish where Grammarly ranks among other plagiarism-checking tools. Both the good and bad of this checker are analyzed.
Accuracy
The ability of the Grammarly plagiarism tool to root out plagiarism is very impressive. You can test it yourself by submitting a paper that has loads of copied work. You will not be disappointed with the result because all similar content will be flagged.
All the sources of the flagged content are usually spot on too. This can easily be proved by visiting all the sources suggested and confirming they are the origins of that content.
Grammarly makes this simpler for you especially when the content flagged is from web pages by providing links. This affirms the accuracy of Grammarly and why you should trust that you will get a similarity report that reflects the amount of plagiarism in your work.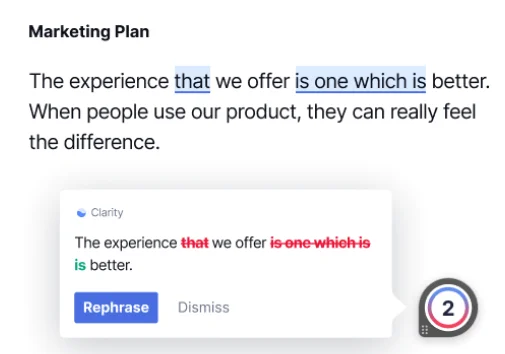 You do not have to panic even if your instructor uses a different plagiarism-checking tool.
Reliability
There should be no questions about the reliability of Grammarly. With millions of users around the world, you can trust Grammarly with your work.
Users of this tool range from instructors, to students, and professional writers.
The results that Grammarly produces are the reason why its users continue using it and spread the word thus increasing its popularity.
It is an online tool that is always available every time you want to check instances of plagiarism in your papers
Storing of files
All documents that you upload on Grammarly will be stored in its database. This ensures that any similar work that is uploaded on the platform will be flagged as plagiarized.
All content that is checked on Grammarly always stays private. The Grammarly plagiarism checker does not at any time make any of the content you upload publicly searchable.
However, some information stored on the Grammarly database can be shared with trusted third parties but it is not sold to anyone. Therefore, you can trust that the files you upload on Grammarly are safe but it is advisable to avoid uploading sensitive information as much as possible.
Cost
The plagiarism checker is provided in all Grammarly subscriptions. This means that you can check plagiarism on both free and paid Grammarly subscriptions.
The free version of Grammarly provides a checker with very limited features and you will need to subscribe for effective checks.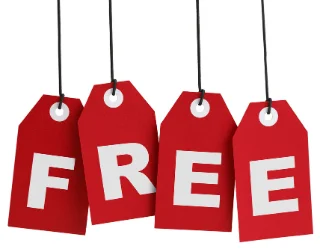 Since Grammarly does not provide separate features you will need to subscribe to a full Grammarly package that provides punctuation and spelling checks, tone adjustments, corrections of hard-to-read sentences, fluency checks, clarity-focused sentence rewrites, formality levels, word choice, and more corrections to access the effective plagiarism checker.
Subscriptions are divided into monthly, quarterly, and yearly offers with monthly costs increasing from the latter. The monthly premium plan is $29.95; the quarterly plan is $59.95 translating to $19.98 per month, and the annual plan is $139.95 translating to $11.66 per month.
Database
The Grammarly plagiarism checker conducts checks from a massive database. The database has over 16 billion sources.
This proves that your work will be checked against a lot of work and if no plagiarism is detected then it is likely that your work is original.
Grammarly does not only check websites but also books, journals, and ebooks to ensure that any similarity is noted. However, it is important to note that the Grammarly database does not contain work from private websites.
Therefore, your work can be plagiarism-free after a grammar check but when checked using tools that have access to private websites, plagiarized content can be detected.
Free
The Grammarly plagiarism checker is free if you use the free version of Grammarly. However, you cannot trust this checker with your work because it has limited features.
The free version only provides a report to show whether your work is plagiarized. No further details are provided apart from grammar and writing issues found.
Accessibility
Grammarly has made its accessibility to many people easy and affordable because five people using different devices can access it simultaneously.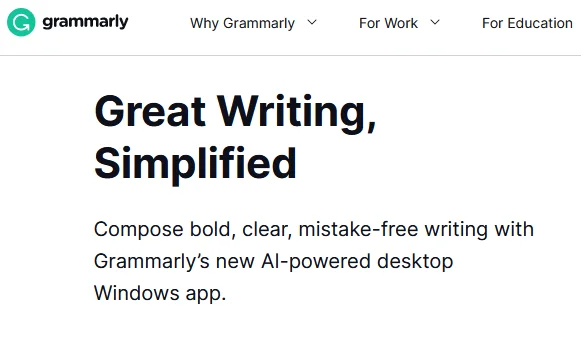 Grammarly can also be accessed on both desktop and mobile devices. It is available on both android and iOS. This makes it accessible even to students who cannot afford desktops.
Also, mobile phones provide flexibility thus ensuring you check documents at any place. Those who like writing on their iPads and tablets can also check their work.
Reliable customer support
If you love swift customer support, Grammarly will not disappoint you. Once you email Grammarly concerning any services that they offer, they will send an email confirming that they have received your question and then send an effective answer.
Grammarly also has a knowledge base page where all kinds of questions that you may have concerning their services are fully answered.
Ways Grammarly can be Improved
Even with the above features, there are ways that it can be improved. These include:
Free Trial
Grammarly does not provide a free trial where customers can test what the premium subscription provides before subscribing. Many writers use a lot of educational help tools and they may want to know how different Grammarly before subscribing.
It is understandable why one may want to have proof instead of believing what is written in reviews.
A free trial to give users a taste of what having a premium subscription offers also increases the credibility and trust of Grammarly because it would show that student help is the priority over money.
Lowering the Price
Students are not always doing assignments. Assignments are occasional with a few done every month. Therefore, the monthly subscription which is the most expensive package makes no sense to them.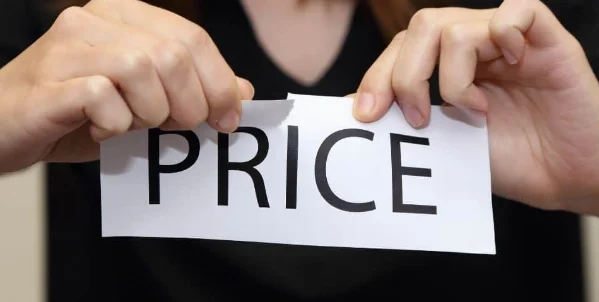 Most see it as money-wasting because they will only check a few papers before the subscription expires. They do not get to fully utilize the subscription. The subscription only makes sense to full-time writers to whom writing papers and checking them is a way of life.
Even if Grammarly doesn't want to change the subscription, they can introduce a new one for students.
Only available in English
Grammarly only checks work uploaded in English. This is not considerate to millions of foreign language writers and students who study different languages in school.
With the popularity Grammarly has had over the years, not considering other languages like other similar tools is a disadvantage, especially with the prices that it charges.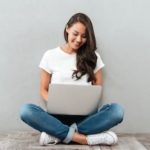 Jessica Kasen is experienced in academic writing and academic assistance. She is well versed in academia and has a master's degree in education. Kasen consults with us in helping students improve their grades. She also oversights the quality of work done by our writers.