Can Students Use SafeAssign on Blackboard to Submit Work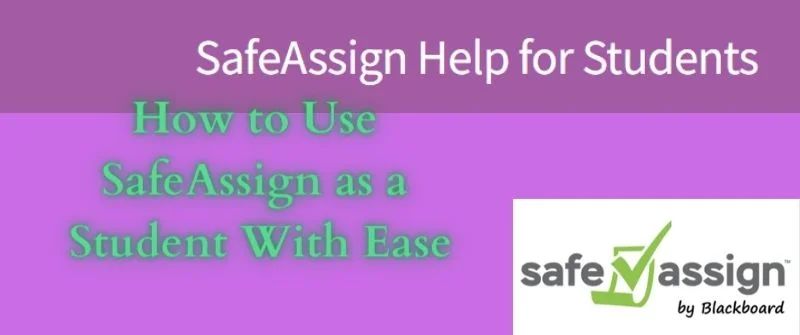 SafeAssign is a tool that an instructor can use to check the originality of assignments from students. The tool compares a student's homework with previous submissions that are in its database. In this way, it is able to detect any duplicate assignment or any content that is not original.
A comparison between a student's paper and the existing works on SafeAssign makes it possible to detect any form of plagiarism.

SafeAssign is very popular and has been in high demand. As a multipurpose tool that deters plagiarism, it gives a report of the results you have submitted for checking within a short time.
Can Students Use SafeAssign?
Students can use SafeAssign for the purposes of checking plagiarism and originality. It is the main software used by BlackBoard to scan the assignment files uploaded by students to detect and prevent plagiarism. Students submit their assignments in the system or simply upload their draft files.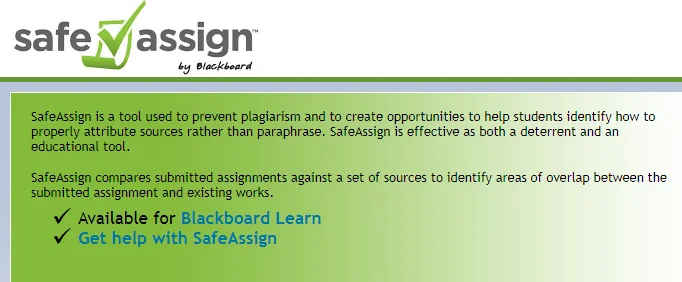 SafeAssign accepts documents in formats such as PowerPoint, Word, pdf, html and rich text. Once a student has made a submission, the tool will make a match with the available documents in their database to ascertain the originality of the submission.
If the submission was not done on SafeAssign, you can submit it directly. First, go to the course tools section of your control panel and choose SafeAssign. Directly submit the assignment to get a report about its originality.
How to Use SafeAssign
SafeAssign can be used during the submission of assignments or instructors can submit papers they want to check directly.
While SafeAssign cannot detect paraphrasing it is very effective to detect any similarity between the text and the source.
The following are steps to follow when you are using this tool as part of the paper submission process:
Click on the submission details section when you are setting up a paper
By clicking the checkbox, you will enable and activate SafeAssign.
As an instructor, you can decide to allow your students to view the reports generated by SafeAssign. Alternatively, you can also deny them a chance to view their originality reports.
Set up the assignment
If you want to make direct submission as an instructor, follow the steps below: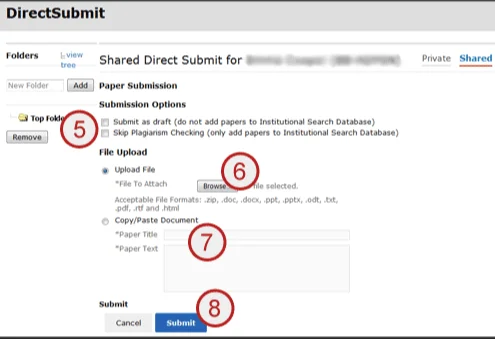 First, go to the course tools section on your control panel and select SafeAssign
Next, click on the direct submission link
On the top right corner of the page, there is the submit paper button which you should click
Copy and paste your text to the blank box. You can also upload your file.
Proceed to submit your assignment for reviewing. However, it is important to know that results will not appear right away.
There are many submissions being made and the process of checking may take time. Therefore, do not resubmit your assignment if you experience delays. This will only push your work back to the queue.
Watch for the blue bar that should turn to green indicating that the report is ready.
Click on the checkmark button to see you report.
SafeAssign uses a reliable text-matching algorithm that can effectively compare the texts to detect originality.
All the similarities between papers that have been submitted and others that are on the internet will make your assignment to be flanked for plagiarism.
However, you can cheat Blackboard by paraphrasing your paper such that your content appears original, even when you have copied it from somewhere.
Databases Safeassign uses to Compare
The internet has many articles and documents that the general public can access. SafeAssign makes a comprehensive comparison of the paper you submit with all these available sources on the internet to check for similarities.
Institutional document archives that have documents from various institutions. Therefore, you should not submit any assignment that you have copied form these sources.
SafeAssign also compares the work you submit to those in the ProQuest ABi database. This is a database that features millions of publications of articles and another type of research works.
The global reference database that has papers from all the Blackboard clients and other related institutions. A comparison is made to avoid any possible form of inter-institutional copying.
How to Upload Files on Blackboard Assignment
After finishing your assignment, it is time to upload all the files so that instructors can receive your complete project. To start the uploading process, go to the uploads assignment page to check all the instructions.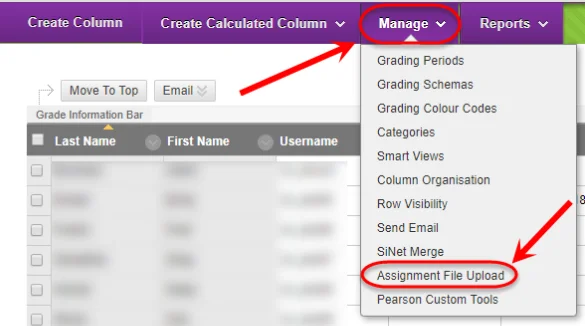 If you select the write submission button, you will be able to expand the area so that typing your submission becomes easy.
The editor section on Blackboard assignment provides features that you can use to format the text and correct any mistakes.
As such, you will have total control over the appearance of your paper.
There is much flexibility to make chances on the appearance and order.
Proceed to the browse my computer section and click on it to upload files you have on your computer. You can drag the files from your computer and put them in the attach files area. You can opt to drag the files one by one or use a folder of files. After this, submit the files for reviewing.
There is a review submission page that will appear showing all the information about the assignment. A confirmation number will appear that you can use as a proof of submission.
How a University Can Subscribe SafeAssign
For subscription of SafeAssign services, go to the Blackboard app or web page where there are enough details. There is a notifications page on the folder's menu where you can get information you need to know on subscription.
This information includes expiry dates of subscription, relevant fees to pay as well as notifications.
.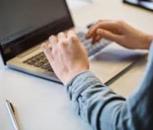 When not handling complex essays and academic writing tasks, Josh is busy advising students on how to pass assignments. In spare time, he loves playing football or walking with his dog around the park.