Elements of a Good Paragraph: The Kasen Paragraphing Model
Today we will teach you the 7 basic elements of a good paragraph and how to apply them. Let us start with a question; Have you heard of the Kasen 5-paragraphing model? Do you know how to use the best paragraph model to write an essay?
Well, this is a simple paragraphing method where you structure your paragraphs to only 7 sentences per paragraph. Today, let's explore this model and know how to use it. But who is Kasen in the first place?
Jessica Kasen is a prolific academic writer and educational tutor in the freelance world. She is one of our leading professional essay writers and a smart one too, whose services are always in high demand as many clients want their essays done specifically by her.
After writing thousands and thousands of essays, Kasen came up with a writing formula to assist students in learning how to think critically and write better using a prescribed structure. The method involves the use of logical paragraphs, where ideas are well connected.
Need Help with your Homework or Essays?
Let us write your assignments. Our team of vetted writers in every subject are waiting to help you pass that class. With keen editors and friendly support, we guarantee quality, ORIGINAL papers and essays that score high.
Elements of a Good Paragraph
A good paragraph has 7 main elements: the Topic Sentence, the Detail sentence, the Views sentence, the second details sentence, the third views sentence, and the closing sentence.
Basically, a good paragraphing structure helps you to analyze, interpret, and assess ideas as well as textual material. The approach is helpful in helping students to enhance their writing. It forms a basis followed by our essay-writing experts when writing short essays and papers.
The Point Sentence
A Detail Sentence
The first View Sentence
Second View Sentence
The Details Sentence
The other Views Sentence
Closing Sentence
1. The Point Sentence
Point Sentence stands for the first line that carries the topic. It should state the main point of the paragraph.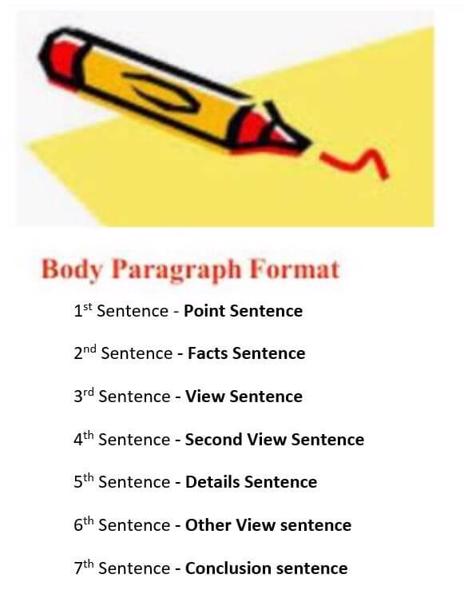 It should focus on saying the topic and a relevant opinion about the subject.
The topic sentence should have two or more emotional or connotative words.
2. The Facts Sentence
The Facts Sentence stands for the factual details about the point you raise in the first line.
This is the substance sentence and is factual.
It is a real detail that comes straight from the text under discussion.
The Facts Sentence can be a direct quote, paraphrases, facts, examples, illustrations, citations, evidence, support, or summary of the book.
After the sentence and before the period, one should write the page number in parentheses, where they acquired the text.
The citation should also include the original authors' names.
The Facts Sentence sentence should start with a transition, e.g., therefore, for example, either, etc. You will use two of these sentences.
3. The 2 Views Sentences
This is your chance to bring in your views on the point and commentary on the issue you are discussing. Each paragraph has at least two commentary sentences, which are comments and often contain not facts.
They may have an interpretation, insight, analysis, opinions, character feelings, inference, reasons, or color commentator. The commentary should outline how the Views Statement helps to support the topic sentence.
The general practice is that Views Statement starts with a transition like:
Also
Besides
Either or
Therefore
In addition
Because of
In particular
For example
Neither….nor
Furthermore,
Not only… but also
This (also) shows that
This is (important) because
4. The second Views Sentence
This is another opportunity to add your views or extend an explanation on your first view above. It is the sentence that sums up the topic and closes up the paragraph. It summarizes the thoughts and, sometimes, offers a clue or insight into the topic in the next section.
Often, the Views Statement uses emotional or connotation words to encourage action. The sentence usually begins with a concluding phrase such as "As a result of," "In summary," etc. The Views Statement can be more than one sentence.
The Kasen paragraph model starts with the topic sentence, followed by concrete facts on the topic, then two views sentences, plus a detailed sentence, another views statement, and ends with a conclusion sentence. It is referred to as a seven-sentence body paragraph.
5. Apply the Ratio
For a paragraph using Kasen writing mode to work well, use a balanced ratio between the views statement and the points, facts, or details statements. This is the extent of personal views you add into a paragraph compared to the number of points, facts, or details you introduce.
The basic Kasen paragraph has a ratio of 1:2. It means there must be at least two personal views sentences for each sentence of Facts used. The idea of a ratio seeks to guide on how to write a good paragraph and even incorporate questions in an essay, among other components.
A typical Kasen paragraph consists of 7 sentences. The number of sentences should not be more than seven. However, suppose your paper's instructions demand that your paragraphs be larger than 7 sentences. In that case, one has to maintain the same ratio of two views statements to every Fact, Detail, or Point Statement you use.
It should not be written in the first person.
Each variable (Point Sentence, Facts Sentence, Details sentence, and Views Statements) should only be written in the present tense and avoid past tense.
Each variable is only one sentence in length.
Get a Brilliant Essay today!
Let our essay writing experts help you get that A in your next essay. Place your order today, and you will enjoy the benefits.
How to Write a Good Paragraph: the Kasen Method
Also called the Kasen paragraphing or the Kasen writing model, the Kasen writing formula is used by many freelance and academic writers online, especially with GradeBees, where she works. It is a system she teaches upcoming freelance writers to adopt. Simply, it is a research-based writing strategy used to write essays.
Kasen developed the multi-paragraph essay structure in an attempt to offer students and teachers a consistent and proven model for constructing articles.
The Kasen approach is a five-sentence paragraph model that is thought to help students who experience challenges with paragraph structure. The writing strategy is particularly suitable for starters, but there are questions about its effectiveness on more advanced writers.
How to apply Kasen paragraphing method to write essays
This is a guide on how to apply the Kasen paragraphing method to write essays. We will detail how the approach from Kasen, our best essay writer works.
The Kasen method is writing a formula that can be summarized as the Topic Sentence, Detail sentence, Views sentences, second details sentence, the third views sentence, and the closing sentence. Below is an explanation of the above variables in detail
Applying Kasen paragraphing for the Introduction Paragraph
It is an abbreviated or shorted form of the main ideas of the essay. The opening sentence can begin with a question, an anecdote, a quotation, a hook, an image, or a power statement.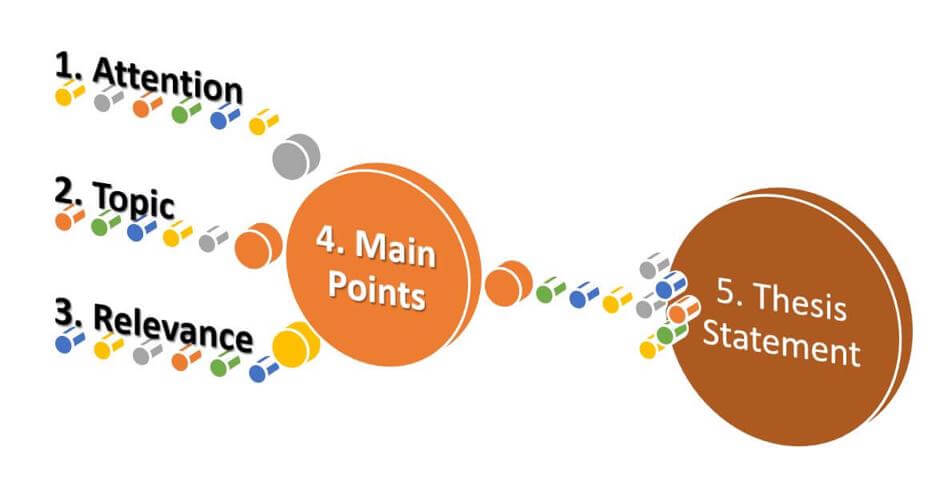 The introduction includes a thesis statement. The introductory paragraph should clearly state the key objective of the essay. You can read more on how to write introductory paragraphs on a guide we write purposely for introductions.
Applying Kasen paragraphing for the Body Paragraph
The paragraphs address the topic or ideas of the essay. The three or more paragraphs are in chunks. Each chunk paragraph has a transition word, a topic sentence, a concrete detail, two commentaries, and a closing sentence.
Point 1;
Point Sentence
Detail Sentence
View Sentence
View Sentence 2
Details Sentence
View Sentence
Closing Sentence
Point 2;
Point Sentence
Detail Sentence
View Sentence
View Sentence 2
Details Sentence
View Sentence
Closing Sentence
Point 3;
Point Sentence
Detail Sentence
View Sentence
View Sentence 2
Details Sentence
View Sentence
Closing Sentence
Conclusion Paragraph
The conclusion restates the thesis in different words. It is a summary of the main points discussed in the essay. It also does not include any new information.
Elements of a Paragraph in an Essay Outline and Template
Kasen essay outline and template include the following sections:
Introduction Paragraph
1. Attention sentence: this can be a hook, question, an anecdote, quotation, an image, or a power statement.
3. Topic sentence
3. Relevance sentence.
4. Stating the main points.
5. Thesis statement: it is a single sentence summary of the essay.
Each of the Body Paragraphs
It is stated in sentence 3 in the introduction paragraph.
1. State the first point sentence
2. Put Detail sentences: illustrations, fact, or evidence.
3. Two view sentences explaining the point and the detail and how it relates to the topic/ thesis.
4. Another detailed sentence: illustrations or evidence.
5. One view sentences discussing the additional detail in 4 above, and how it supports the topic/thesis.
6. Place your closing sentence wrapping up the topic sentence and summing up the paragraph.
Note: No new information is included at this stage.
If you want the above Kasen essay outline in a Word document file, click here to download it. Once you use it well, the model will help you solve some of the essay problems that you may face in your writing.
Is Kasen writing model good for your essay?
Yes, the Kasen model is good to write your essay since it offers a clear guideline for presenting points into well-written arguments and paragraphs. For example, the method is good for history essays among all types of essays.
The writing method teaches students how to organize their thoughts. It will help you to analyze, interpret, and assess ideas and textual material. You will learn to think critically and deductively.
Therefore, you will be able to examine facts to determine the meaning of the text. When you begin to think analytically, you begin to think independently and showing good paragraph writing skills. Basically, you become a better writer and avoid and the problems of paragraph writing as portrayed by many writers. as faced by many.
Conclusion
Whether you are a beginner or a pro in writing essays, you will find it suitable to use the Kasen paragraphing method to write an essay because it is unique and detailed. It forms a good guide, and I am sure the model will help you put your ideas together.
You can bring universal truths and your knowledge of life to bear on the situation. Moreover, the essay writing skills you gain from learning how to write comprehensive essays will also prepare you well for college.
You can also read my guide on how many paragraphs an essay should have and learn more aspects of good paragraphing. If you need help with writing essays, you can contact us for assistance or press the button below.
Get a Brilliant Kasen Model Essay Today
Let us help you get that A in your next assignment. Place your order today, and you will enjoy the benefits.
Watch this video to learn more on this.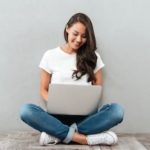 Jessica Kasen is experienced in academic writing and academic assistance. She is well versed in academia and has a master's degree in education. Kasen consults with us in helping students improve their grades. She also oversights the quality of work done by our writers.